The Starbucks Drinks That Customers Are Ordering Now More Than Ever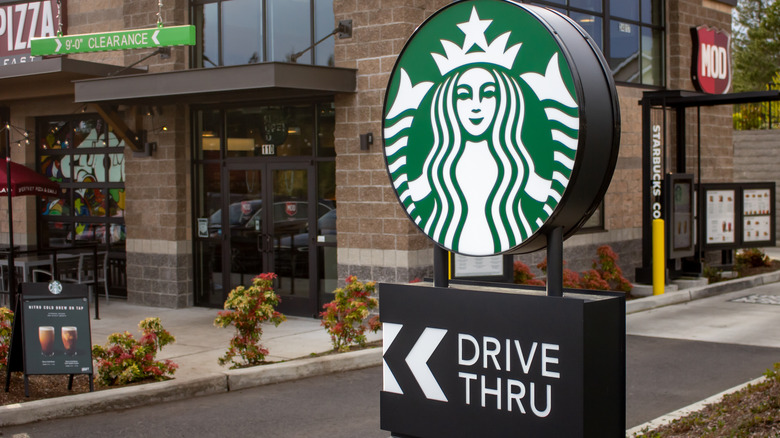 Tonelson Productions/Shutterstock
Starbucks' latest financial report shows that the global coffee chain has bounced back from the COVID-19 pandemic — but don't call it a recovery. Sales at individual Starbucks stores in the United States increased 83% in April, May, and June of 2021, compared to the same three months a year ago, according to a company press release. This makes sense because April through June of 2020 were the first full months of government-ordered lockdowns in response to the pandemic. But Starbucks CEO Kevin Johnson said the company's record performance in the most recent fiscal quarter demonstrated "powerful momentum beyond recovery." To prove that with numbers, Johnson told investors during a July 27 conference call that same-store sales were up 10% compared to April-June 2019 (via The Motley Fool). Starbucks even added 352 locations around the globe in spring 2021, so now there are more Starbucks than ever on the planet: a total of 33,295.
"The reopening of markets is translating to incredible increases in demand for Starbucks as people are again on the go, reconnecting and socializing with one another," Johnson said in the conference call. The type of drink that's luring people to Starbucks now more than ever may surprise you.
Starbucks started promoting cold drinks to boost slow sales growth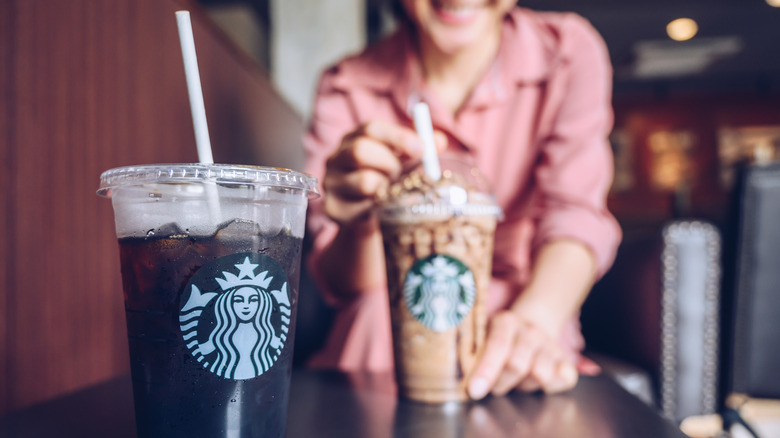 Boyloso/Shutterstock
Traditionally, when you think of coffee, you probably also think "hot." Your typical Starbucks customer these days doesn't think like that, however. CEO Kevin Johnson told investors in July that 74% of all beverage sales from April to June were in the "cold category" (via The Motley Fool). The CEO said his company's willingness to try new things over the past several years had paid off. He called out the Cold Brew, Nitro Cold Brew, and Refresher drinks specifically. Starbucks introduced the low-calorie fruit Refreshers in 2012 (via Business Insider). The chain has been tweaking its Refresher lineup since, adding the Dragon Drink and Dragonfruit Mango Refresher in 2019.
Starbucks started offering Cold Brew in 2015 and quickly followed that up with Nitro Cold Brew in 2016. In 2019, Cold Brew hooked up with a fall-season Starbucks favorite in the Pumpkin Cream Cold Brew. Starbucks was intent on pushing cold beverages as a way to improve the slow sales growth it was seeing a few years ago. Today, based on the latest financial numbers, it appears this strategy worked — along with a decision Starbucks announced on its website in 2015 to offer non-dairy milk options other than soy.
These moves attracted an important demographic, CEO Johnson told investors. "These innovative offerings in cold and alternative dairy are particularly attractive to Millennial and Gen Z customers," he said.