Why Duff Goldman Doesn't Watch Cake Shows On TV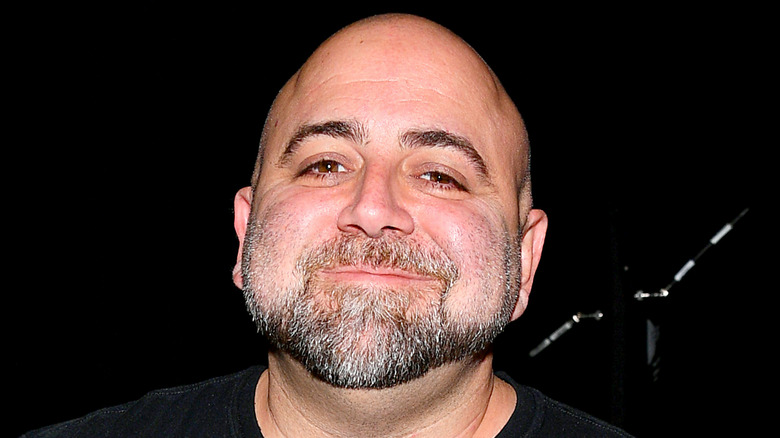 Dave Kotinsky/Getty Images
Celebrity baker and TV personality Duff Goldman enjoys what he does for a living. He told Insider in a 2020 interview that one of the best things about baking is that it's a fairly interesting job. "It never gets boring. There's always something else — I've only just gotten good at pies in the last year or two," he commented.
Even in his television career, Goldman has had some interesting experiences (via Food Network.) For example, he once came across a participant who religiously watched his show, "Ace of Cakes," and developed a passion for desserts. When he finally got a chance to bake for Goldman, he surprised the chef by working with buttercream, despite Goldman advising him against it. Looking back, Goldman said, "I was just so impressed that this guy was a lot like me, just didn't listen to the naysayers, including me, and did his own thing and succeeded at it — and was really good at it."
While Goldman is a famous Food Network star, he doesn't actually watch cake shows — not even a little bit. And, as he revealed not long ago, he has a reasonable explanation for why the concept isn't worth his time.
Duff Goldman knows exactly what to expect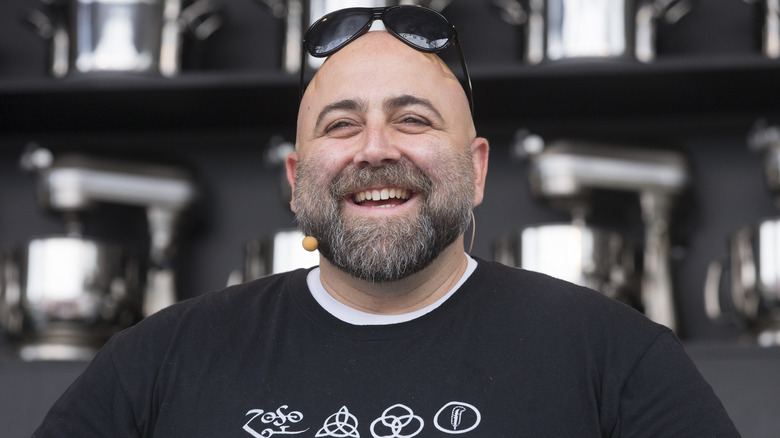 Sterling Munksgard/Shutterstock
Goldman spoke about cake-themed shows during an interview with Parade and said that it's nothing new for him. Goldman has worked on a lot of cake shows himself, after all. He explained, "I never really watch any of them honestly, 'cause you see what's going on, and having done all those competitions, you're like, 'Okay, I see what's happening here.' Having done everything from our show to the cupcake shows and reality shows, sometimes you see stuff that you know isn't real." Sigh. Goldman's shows are pretty entertaining, though. And he's unabashedly honest about the content. 
Goldman told Mashed in an exclusive interview that "Ace of Cakes" was rare in the sense that it allowed viewers to watch him and his team take on real-world challenges. He said, "People got to watch us figure out how to run a business, how to decorate a cake, how to deliver a cake, how to make a TV show." The baker believes that it's impossible to make a show like that again considering it was a completely different time when he was still learning several tricks of the trade.