Marcela Valladolid Is Every Parent As Kids Go Back To School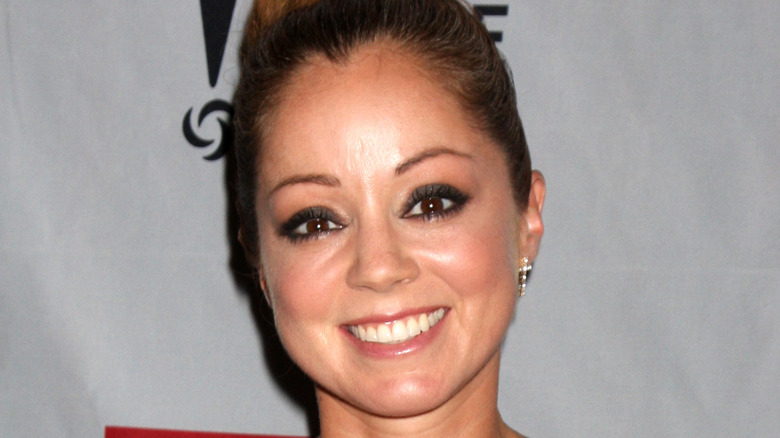 Kathy Hutchins/Shutterstock
For parents who aren't famous personalities, it can be hard to imagine that stars share any of the same frustrations as they do with regards to parenting. It's easy to put celebrities on a pedestal and assume that they have people taking care of all of the minutiae of their lives. Therefore, it's reassuring when they share snippets of their daily lives that make them seem like regular humans. Marcela Valladolid's recent Instagram post was surely echoed by many parents trying to juggle meetings from home while their kids have been around all summer.
The American Mexican chef always seems to be busy with a different project, whether it's hosting or starring in a TV cooking show, teaching, writing a cookbook to share her favorite recipes, or enjoying time with her family, as she shares on Casa Marcela. As much as she loves spending time with her family, Valladolid is ready to send them back to school after a long summer at home.
How does she keep them busy?
Marcela Valladolid's Instagram caption says it all: "The little one has one more day of asking me for snacks/drinks/bathroom help/nail polish/a hair brush/anything and everything while I'm in the middle of a zoom call." It's already been an adjustment for those who have had to shift meetings and work tasks to their homes, and energetic kids off school definitely don't alleviate the transition. We're sure plenty of parents can relate when she writes, "God bless 'em but God bless school even more." One Instagram user certainly did, writing, "Never better said: God bless schools ever more." Another seemed to find common ground in the mention of snack and drink requests, sharing, "My kids love when I get the Starbucks craving. Treats for them too!"
Any parent knows it's not easy to keep children entertained for a few consecutive hours, never mind throughout an entire summer. But there are fun, food-filled ways. In an interview with Forbes, Valladolid shared how she engages her kids by getting them to participate in the kitchen: "Involve them in the process, as messy as it may get in the process." While you might not imagine it being a stress-free experience, the chef remarked that feeding her children's curiosity about their origins through food is a special way for them to bond. Although parents everywhere can surely identify with Valladolid's eagerness for the start of the school year, we're pretty sure her lunch box game is at another level.