Jessica Simpson Will Only Eat Bacon This One Way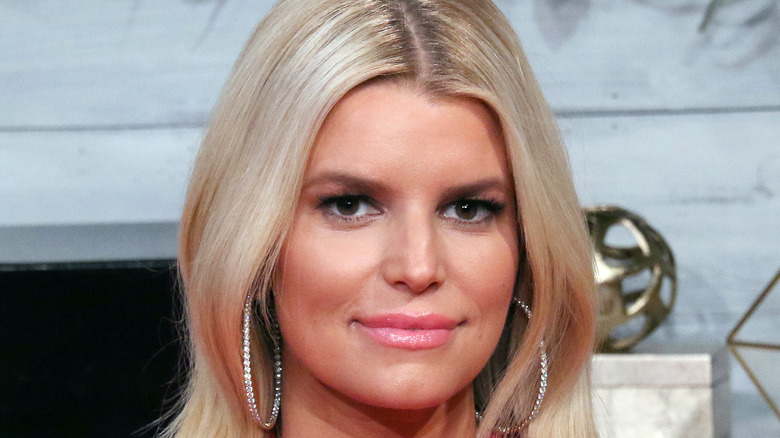 Jim Spellman/Getty Images
Jessica Simpson is best known to audiences today as fashion icon, pop star, occasional actress, and supermom extraordinaire. But more than anything, she's known for unapologetically being herself. After more than two decades of near omnipresent fame, as well being the target of rabid tabloid media during the 2000s that made her the butt of every "dumb blonde" joke, the superstar has somehow managed to hold it all together, still gladly sharing with fans stories about the ins and outs of her life on social media.
And best of all, Simpson is not afraid to crack a joke about herself from time to time. Earlier this year, the superstar recalled her infamous reality TV "chicken of the sea" incident from the 2000s in a tweet which offered commentary on the drama surrounding whether Subway's tuna was in fact real. "It's okay @Subway! It is confusing!" she hilariously quipped to an audience of thousands.
The other thing Simpson will happily joke about with fans? She's got some unusual food preferences. Per ABC News, the pop star is a big fan of buttered pop tarts (yup, that's right!), and is a sucker for sugary packaged foods like Cap'N'Crunch and Kraft Mac & Cheese. While it may seem that Simpson's penchant for simple foods means she's easy-to-please when it comes to breakfast, the star recently admitted she's very particular about one breakfast staple: bacon. 
Jessica Simpson says the ends are the only part of the bacon she'll eat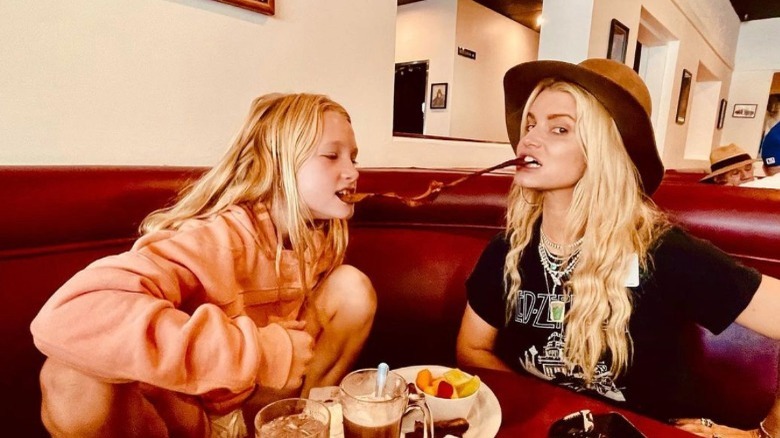 Instagram
The bacon-obsessed might argue all parts of a pork strip should be enjoyed. But Jessica Simpson revealed she only cares for one part: the ends. The superstar joked about her unusual preference to fans on Instagram earlier this week underneath an adorable photo of her and her daughter, Maxwell, that showed the duo used their teeth to hold up strips of bacon in the air. While it looks as if Simpson is about to chomp down on the strip, her caption reveals otherwise. "My kids make fun of me since I only eat the tips of the bacon," she admitted.
Given Simpson's stint with wellness company WW (formerly Weight Watchers), it's tempting to rush to the conclusion this was a diet move, like the infamous scooped-out bagel (via Everyday Health). However, that seems unlikely, since according to Cook's Illustrated, the edges of bacon are where there's more likely to be a higher concentration of fat.
For the record, Simpson didn't exactly clarify in her post why she only eats the ends. And though her kids may find it silly, it seems she's not alone in her preference. In the comments on her post, several fans admitted to doing the same with their bacon. "Me tooooo! And I leave the rest" wrote one commenter. Another confirmed they're also team ends and explained, "I only eat the tips because they're crispy. I don't care for chewy bacon."