Duff Goldman Says These Were His 2 Favorite Celeb Clients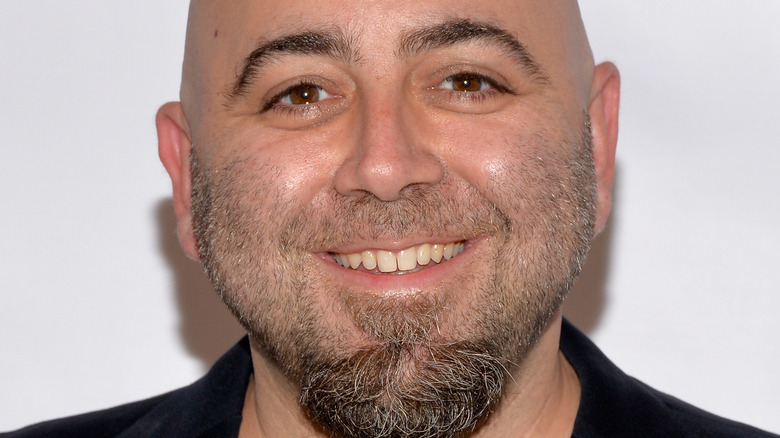 Michael Tullberg/Getty Images
Duff Goldman is a baker through and through. He told The Travel Addict that he first cooked as a child, making beef fondue with his family. "My mom would get the fondue pot and put oil in it everyone would get a pile of raw meat and we would cook our own meat," he recalled. "Fondue night was so fun. I would get so excited. I really learned how to cook." At the time, Goldman would experiment by allowing his meat to get as hot as possible so he would end up with a crispy dish.
Goldman simply enjoys the baking process. He said that even when he's competing on a show like "Buddy vs. Duff," he doesn't approach it like a contest. "I enjoy doing this because I like making cakes and hanging out with my friends and creating cool stuff and bringing something into the world that wasn't there before," he explained. Among those friends Goldman gets to hang with are celebrities. And, during an interview, he revealed some of his favorites.
Duff Goldman was grateful for the opportunity to work with George Lucas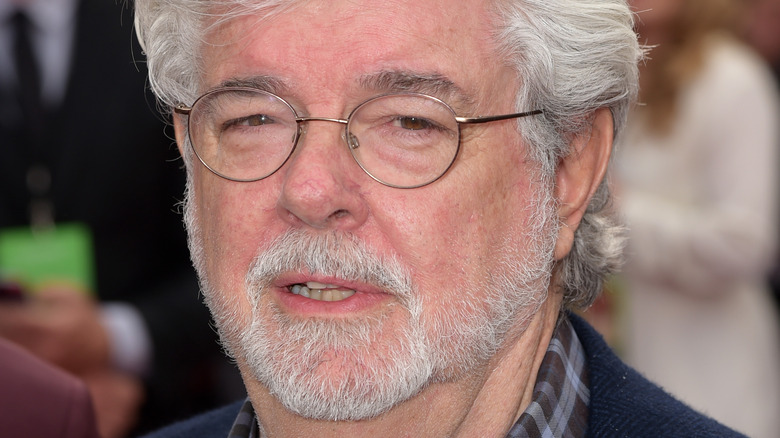 Kevin Winter/Getty Images
Throughout his career, Goldman has had many memorable experiences while baking. He told So Cal Pulse, "Getting to make cakes for my heroes is awesome because I get to be super fan-boy while doing my job." His top two favorite celebrities were filmmaker George Lucas and businessman Jeremy Jacobs, who owns the Boston Bruins. 
The cake that Goldman made for Lucas was one of his most precious creations. As per the Los Angeles Times, it was a massive, life-size R2-D2 cake. Goldman told The Daily Beast that he's a big fan of sci-fi and "Star Wars." He shared, "I'm a huge nerd... We got to make a life-size, working R2-D2 cake for ['Star Wars' creator] George Lucas and present it to him. For me, that was pretty special. To be able to say thank you to him with some of my best work, it really felt great. It was so cool, and he loved it."