Jonathan Yao Reveals What It Was Like Being A MasterChef Judge - Exclusive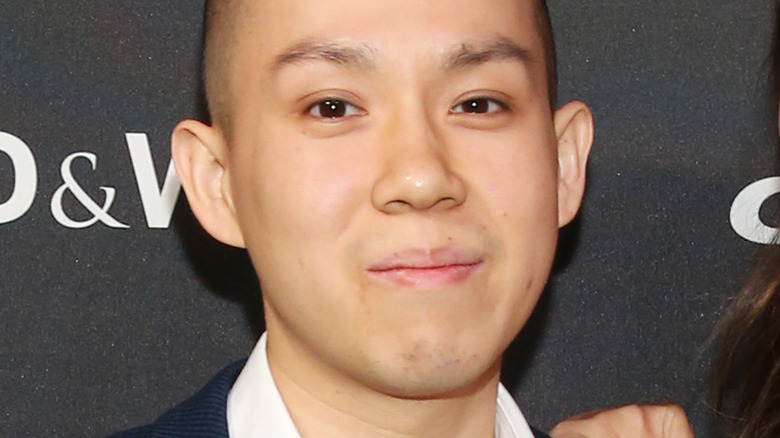 Bennett Raglin/Getty Images
For someone barely past 30, Jonathan Yao has a resume that's no less than amazing. Yao opened a restaurant, Kato, featuring elevated offerings of Taiwanese cuisine in his mid-20s — a major accomplishment in and of itself. Then he and his team started churning out such excellent food that the strip mall-based Kato, with a small seating capacity, earned a Michelin star a couple of years back (via Michelin Guide).
And if that wasn't enough, just this past summer, the young chef was invited to take on a role that has been occupied by such luminaries of the food world as Emeril Lagasse and Gordon Ramsay: He served as a judge on the show "MasterChef."
During an exclusive interview with Mashed, Yao dished on the experience, starting with an admission that, until shortly before he became a part of the program, he had never watched it. "I was super excited," Yao said, "but I had never really seen the show, so I watched Season 10 after accepting to go on the show and it was awesome. So I was super excited to go."
And asked what was his biggest surprise once he got there, he spoke to how genuinely cooking-centric it was — "MasterChef" may be on TV, but it's hardly a gimmick. "It's real. It's like a real a** show. I thought a lot of it, like, there would be breaks in between where they get to catch their breath, but it's like, they're literally on a clock. So, was a lot more realistic than I thought it was going to be. There's not a lot of things that are hidden."
Jonathan Yao on the foods he judged on "MasterChef"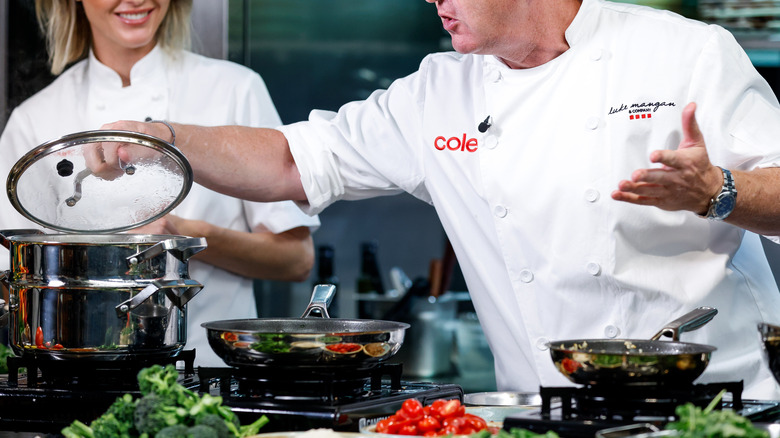 Hanna Lassen/Getty Images
Chef Jonathan Yao was also taken aback by how well the majority of the dishes he was asked to judge turned out. "Everything was pretty good. It was better than I had anticipated, for sure," Yao said. Which was all the more impressive given the frequent stress and tension among the cooks while they worked.
After getting to review a few scenes from his taping before the air date, Yao said: "I watched some clips from the episode last night and [some chefs] were panicking about some stuff, but it all ended up being pretty good, really."
While Yao enjoyed his time on the show and would surely welcome the chance to be on another such program in the future, for now, he is focused on helping keep Kato on course after the difficulties the restaurant, like almost all food service businesses, has faced during the days of COVID-19. "I mean, it was difficult during [the pandemic]. I feel like everyone takes themselves seriously here. They want to execute food at a certain level and doing to-go wasn't what they expected, but I'm just glad everyone persevered and really adapted to the pandemic."
Now Kato is back to offering its famed tasting menu in-house, with inclusions like "3 Cup Abalone," "Chinese Style Steamed Fish," and the dessert, which is "Boniato Yam, Tapioca, Fresh Cheese, [and] Sable." Prices start at $150 and end at $200.
Be sure to tune into Jonathan Yao's episode of "MasterChef: Legends" on FOX. Learn more about his restaurant, Kato, by visiting their website.