Everything We Know About Michael Symon's New Cookbook Fix It With Food: Every Meal Easy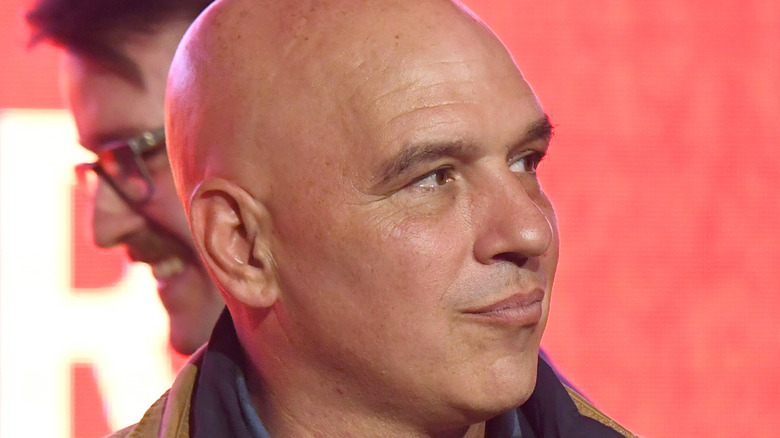 Noam Galai/Getty Images
We may receive a commission on purchases made from links.
Just in time for the cold season, Michael Symon is back again with the latest installment in his popular "Fix It With Food" series. Subtitled "Every Meal Easy," the sequel to Symon's 2019 cookbook of the same name comes with 125 new, autoimmune-friendly recipes – designed for "anyone who is looking to feel better without compromising eating well" (via Amazon).
A July Instagram post broke the news of the new "Fix It With Food" book, with Symon speaking about his ongoing interest in "creating a cookbook of simple weekday breakfasts, lunches, and dinners....that address autoimmune triggers." "The Iron Chef" regular took to Instagram again, on Thursday, to announce a scheduled promotional event for the book (09/14) on social-shopping network TalkShop Live. During the live-streamed event, Symon will prepare one of the autoimmune-friendly recipes from his forthcoming book while answering questions and chatting with fans. "Fix It With Food: Every Meal Easy" will be released in December, but fans will be able to preorder during the TalkShop livestream event.
Healing with food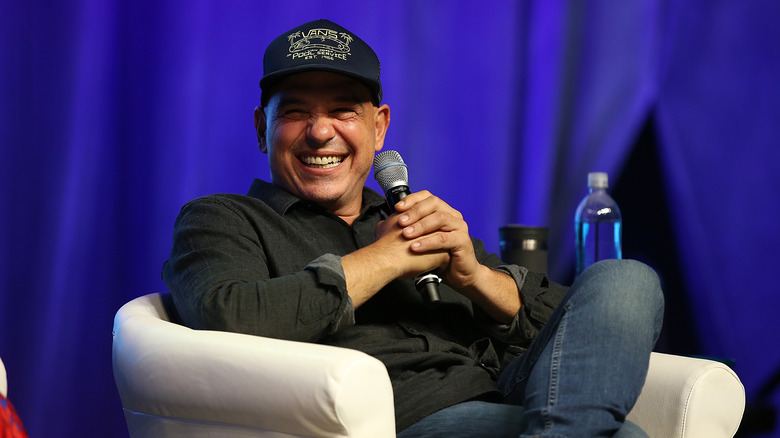 Phillip Faraone/Getty Images
Currently, information about the new "Fix It With Food" book is limited, but Symon did take time in his July Instagram post to share some of the broad strokes of the forthcoming sequel. Like the first installment, "Every Meal Easy" will include a 10-day cleanse or "reset" regimen, intended to help readers identify their unique autoimmune triggers.
If "Every Meal Easy" is anything like the first "Fix It With Food" book, it will start with the premise that certain, common foods are – for some people – sources of inflammation. Symon's "reset" regimen eliminates foods like wheat, meat, sugar, dairy, and alcohol and encourages readers to monitor their autoimmune response to the removal of each food group. As discussed in a Publisher's Weekly review of the first "Fix It With Food," Symon himself has rheumatoid arthritis and discoid lupus and uses his diet to addresses his symptoms. Now, fans of the prolific chef can become better acquainted with their own autoimmune systems, with the help of Symon's forthcoming book.