Alex Guarnaschelli's Reaction To Ina Garten Is All Of Us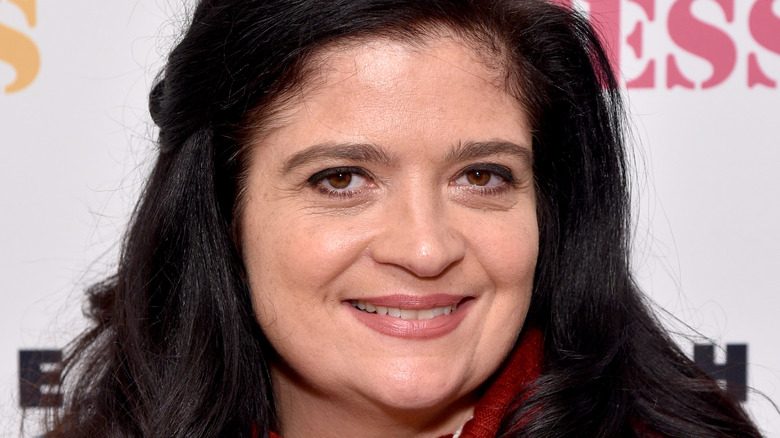 Bryan Bedder/Getty Images
Who doesn't love Ina Garten? There are few celebrity chefs who are as universally beloved as the down-to-earth Barefoot Contessa. The 73-year-old Hamptons resident has made even the most hesitant home chefs fall in love with food. If you've had the pleasure of purchasing one (or 10) of her 12 cookbooks (via Garten's website), you'll know that the Garten truly has recipes out there for everyone.
It's been nearly 20 years since the Emmy-Award-winning cooking show "Barefoot Contessa" graced the Food Network and the world hasn't been the same since. Known for her easy cheer and soothing voice, the former White House budget analyst has an army of fans, including such A-list celebrities as Tina Fey and Meghan Markle (via BravoTV). Even the late culinary legend Anthony Bourdain had glowing praise for Garten. "What she cooks on TV is legit and instructive," he said in an interview with Refinery 29. "If you do as Ina does, chances are you are going to get a good product ... I got real respect for her." But Bourdain wasn't the only famous chef ever to hold Garten in high regard — Alex Guarneschelli is also a huge Barefoot Contessa fan.
lex Guarneschelli has admired Ina Garten since her early days on the Food Network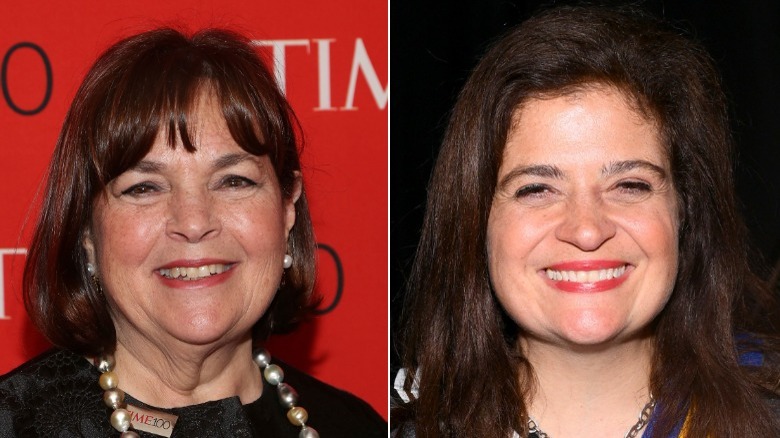 Taylor Hill, Dave Kotinsky/Getty Images
Alex Guarneschelli started watching "Barefoot Contessa" on the Food Network before making a name for herself on the channel. In an interview with People, the "Chopped" judge expressed her adoration for Garten: "Remember the painter Bob Ross, the 'fluffy little clouds' guy with the hypnotic voice? I think Ina is the Bob Ross of food." Guarnaschelli also recalled pretending to live and cook like Garten. The "Supermarket Stakeout" star even has a favorite Garten recipe. "One of my absolute favorite recipes of hers is the Espresso Icebox Cake. You can also make a variation with Meyer Lemon that is tasty too," Guarneschelli shared in an interview with She Knows.
Clearly, Guarneschelli's adoration and respect for the Barefoot Contessa have persisted over time. In a recent Twitter post, Garten shared a photo of her and her husband Jeff happily standing over a grill. The famous food guru's caption said in part, "Summer holidays call for hot dogs! Instead of grilled, we like ours over an open fire. Jeffrey and I are traditionalists–potato rolls, Gulden's mustard, & LOTS of relish. What do you like?" Guarneschelli retweeted the photo, saying, "Ina you honestly give me life." We couldn't agree more!