The Surprising Way Shota Nakajima Prepped For Top Chef - Exclusive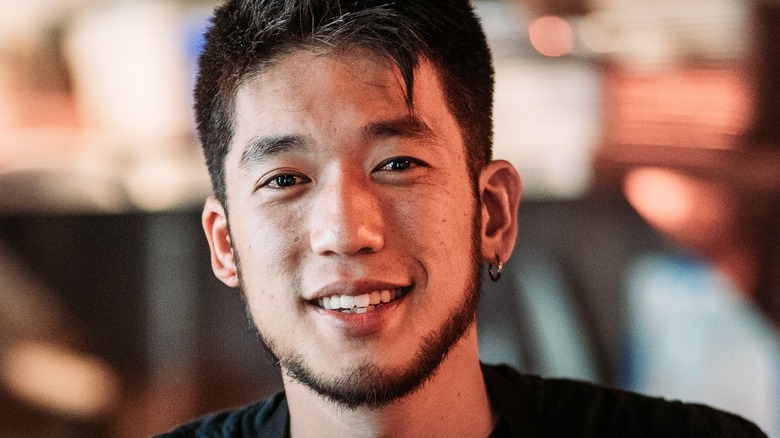 Austin Quach
On "Top Chef" Season 18, chef Shota Nakajima won over the judges along with the countless viewers watching and cheering him on at home. And while he ultimately wasn't crowned with a first-place victory after making it to the finals, Nakajima still definitely made his mark and went home with the Fan Favorite title for the season (via Bravo).
But what was it like to prep for such an intense cooking competition? Certainly it requires plenty of time, effort, and a whole lot of practice with cooking certain dishes for some, right? Well, maybe not. To find out more, we went straight to the source. In an exclusive interview with Mashed, Seattle chef and restaurateur Shota Nakajima dished on his audition for "Top Chef," and he shared exactly how he prepared to go into the competition once he found out he made it on the show. And the answer may not be what you think.
Chef Shota Nakajima prepared for the competition in a unique way
For Shota Nakajima, the auditions for "Top Chef" Portland came at the perfect time. And with his restaurant closed due to shutdowns at the start of the pandemic, he was able to pivot to try out. "I was having kind of a hard time with COVID in general, closing a restaurant. I had no idea what I was really doing," he said. "I was like, cool, nothing to lose."
But once he found out he made it on the show, Nakajima chose to take a different approach to preparing for the competition. And his choice was to really not worry about preparing at all. "I watched an episode for about five minutes, got a panic attack, turned it off, and said, 'I'm going to figure it out when I get there,'" he said.
Instead of worrying about preparing for the competition, he just dove in headfirst and chose to rely on his expertise and years of practice. "I didn't want to emotionally exhaust myself, and I'm an over-thinker anyway," he said. "So I was like, you know what? I've had 17 years of practice of cooking. That'll take me somewhere, hopefully." And that approach certainly did as he was recognized as runner-up and Fan Favorite for the season.
For recipes from Nakajima, visit his YouTube channel. To learn all about his favorite places around Seattle. check out the Visit Seattle I Know a Place campaign.