Walmart's New Venture Means You'll Never Have To Agree On Takeout Again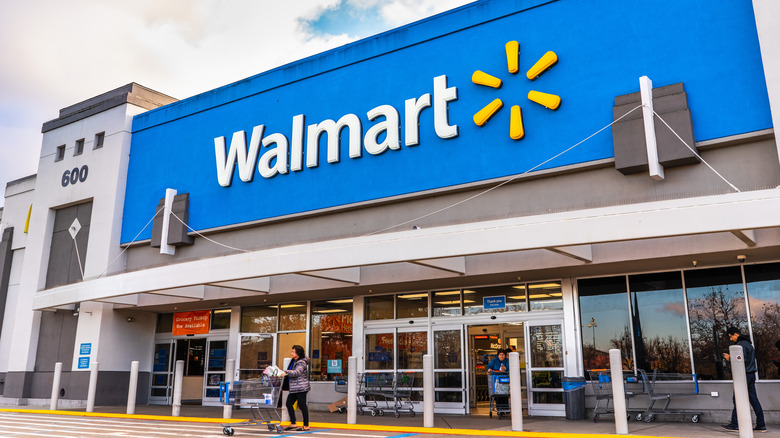 Sundry Photography/Shutterstock
When you're hungry and looking for a quick bite to satiate the craving, fast food options can be tempting. However, if you're with a group of people, trying to agree on the same spot to order from can be trickier than going home and cooking a meal yourself. Although food courts have always boasted a variety of options, they require a large space to provide each restaurant with its own kitchen. While this is feasible in a shopping mall, it's less ideal within a single department store.
Well, now you'll find a wide selection coming from a single counter at select Walmart locations. According to Food & Wine, the large chain has partnered with Ghost Kitchens, a Canadian company aimed at streamlining the entire takeout process. The Ghost Kitchens website describes how the concept combines numerous brands and restaurants into single locations, reducing staff and rental costs while delivering the same delicious food. The president of the company, Marc Choy, adds, "In a lot of ways, we are like a virtual food court" (via Nation's Restaurant News).
How does the concept work?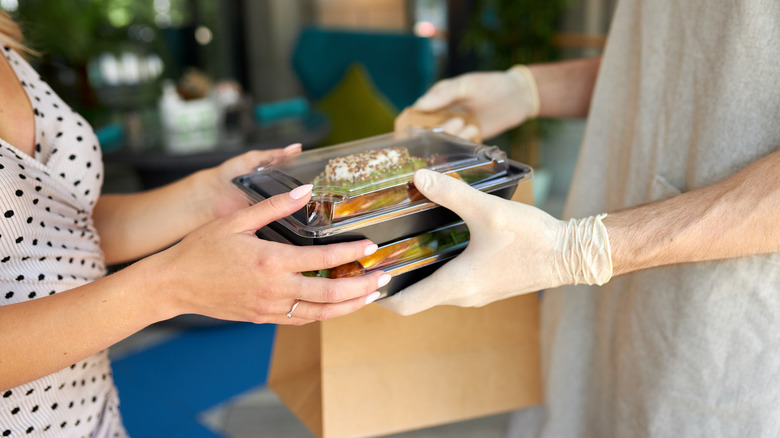 UfaBizPhoto/Shutterstock
Now that the two companies are collaborating, reports Supermarket News, you'll be able to place a single order from 25 different restaurants at a Ghost Kitchens counter in Walmart. Although the menu selections are slightly reduced, Choy tells Nation's Restaurant News that staff training and ingredients correspond to the methods of the various brick-and-mortar locations. The source explains that the entire ordering process is tech-based, which permits the locations to function with only two or three people.
Customers in Rochester, New York will be the first U.S. location to test out the concept, though Canadian Grocer reports that the concept began appearing at Walmarts north of the border in March. Upcoming openings are expected in Texas, Chicago, Illinois, and Georgia, according to Nation's Restaurant News. As for the restaurant options that customers will be able to choose from, Food & Wine lists Cinnabon, Quiznos, Saladworks, The Cheesecake Factory, Tazo Bubble Tea, and Wings of New York among the varied selection. What are you waiting for? Get your Walmart shopping list ready, place your food order when you arrive, and you'll receive a text once it's ready to pick up!