Adam Richman Just Said What We're All Thinking About Ted Lasso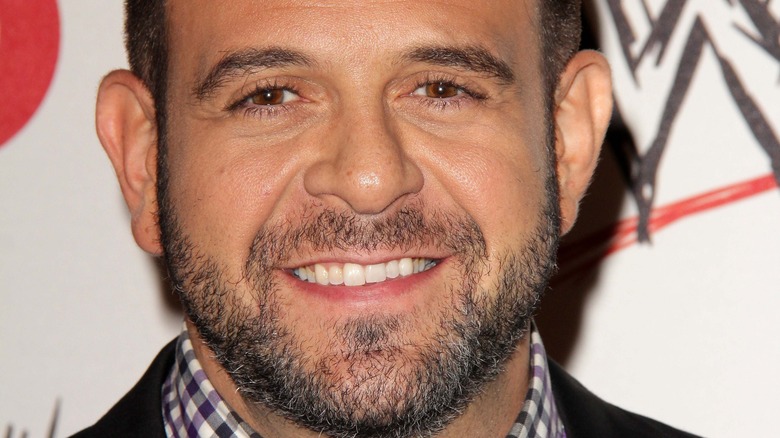 s_bukley/Shutterstock
The new Apple TV+ breakout show "Ted Lasso" premiered during the height of COVID-19, just when we all needed a burst of happiness and hope. The uplifting sports comedy centers around Ted Lasso, played by Jason Sudeikis, a lovable U.S football coach who is hired to help a struggling soccer team in England. The hiring of Lasso, who knows nothing about soccer, is part of a revenge plot to cause the team to fail. However, the mustache-sporting, ever optimistic Lasso is more concerned with helping his players become better people than winning games. 
The first season of the hit comedy was a surprisingly popular debut, receiving rave reviews and winning the highly coveted 2021 Peabody Award for, as the Peabody jury said in a statement, "offering the perfect counter to the enduring prevalence of toxic masculinity, both on-screen and off, in a moment when the nation truly needs inspiring models of kindness" (via EW).
Fans were delighted when Apply TV+ picked up the show for two more seasons, with the second season premiering in July 2021. In Season 2, Lasso takes more of a back seat, giving the remaining cast of characters a chance to shine, including the loyal and trustworthy Nathan "Nate" Shelley, played by Nick Mohammed. Nate, who started off as the humble equipment manager, is later promoted to assistant coach at the end of Season 1. In this new season, Nate begins to shift away from the character the audience grew to love, a move that has upset many fans — including TV personality Adam Richman.
As a huge soccer fan, it's unsurprising that Richman is heavily invested in Ted Lasso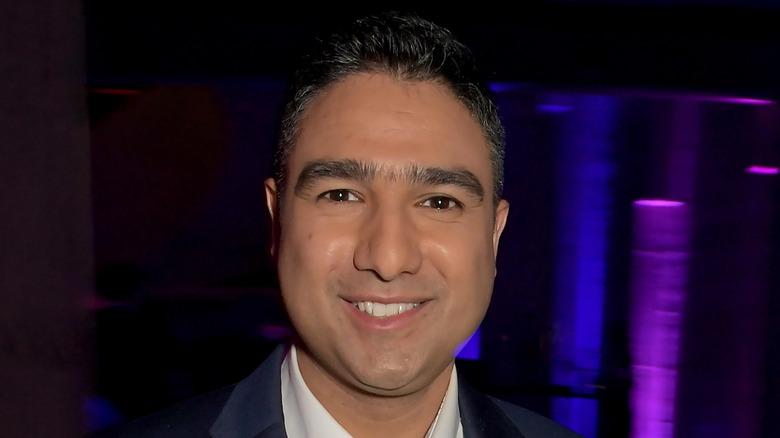 David M. Benett/Getty Images
Although most people know Richman from his hosting stint on "Man vs. Food," the Travel Channel star is also a huge soccer lover. A longtime fan of the Tottenham Hotspurs, an English professional football club, Richman participated in a Soccer Aid charity game at Old Trafford stadium in 2014 (via Independent). More recently, Richman has become a shareholder in the coastal League Two club, financially benefitting the seaside town of Grimsby, England (via BBC).
As an American-born British football fan, it's unsurprising that Richman is also an avid fan of "Ted Lasso." In a recent Twitter post, Richman expressed his frustration with Nate's character development. "Total d***head!" Richman tweets. "It's killing me to see Nate the Great becoming such a total turd."
Richman's tweet was a response to a Twitter post by Nick Mohammed, the actor who plays Nate, who wrote: "Just a quickie to say I'm aware of the rumbling discourse within the #TedLasso community on Nate's journey this season. It all adds up. Promise to respond once we get to the very end. For now, however, I remain a silly little actor playing a d***head!"
In an interview with Vulture, Mohammed advocated for his character's flaws. "The thing with Nate is that he is the same guy as Season 1. He's just been given this little bit of responsibility and power, having someone beneath him doing the job he used to do," Mohammed said. "He doesn't really know what to do with it. He sort of feels lost." Mohammed said he is "nervously anticipating" how fans will react when the season ends. "We'll see what they think!" he said.