The Average Kroger Shopper Might Surprise You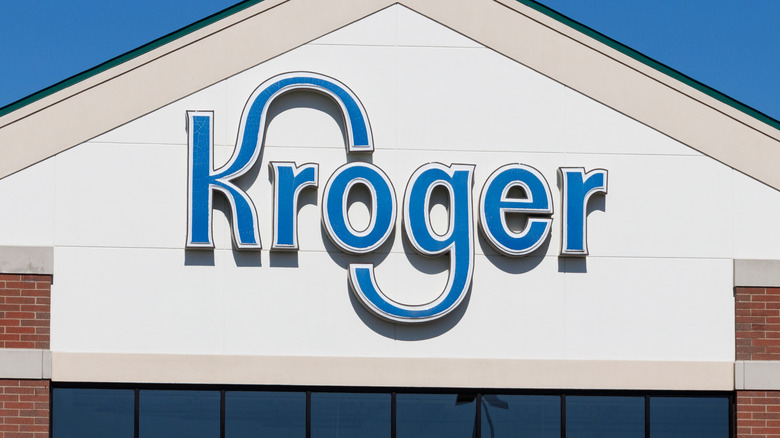 Jonathan Weiss/Shutterstock
Founded with the business motto, "Be particular. Never sell anything you would not want yourself," Barney Kroger opened his first grocery store in Cincinnati (per Kroger). For more than 130 years, that grocery brand has expanded far beyond one store. Throughout the Kroger family of brands, there are "2,800 stores in 35 states" and the brand is considered "one of the world's largest retailers." While there are many stores of convenience, Kroger chooses to stand out in the sea of sameness. 
From its commitment to quality and food safety, to being the first grocery store to test an electric scanner, shopping at Kroger looks to embody three key qualities: "service, selection and value." With those values at the forefront of everything it does, Kroger has cultivated a particular type of shopper. 
While Kroger might have secured its popularity in the grocery store space, knowing more about the average shopper is key to not only strong profits, but also ensuring that the shelves are stocked with the right products. Going back to the company motto, if the key consumer isn't interested in the food on the shelf, why is it being stocked? Although shopping habits can vary over time, understanding and catering to the right demographic can be key to everyone's shopping satisfaction.
Who is the average Kroger shopper?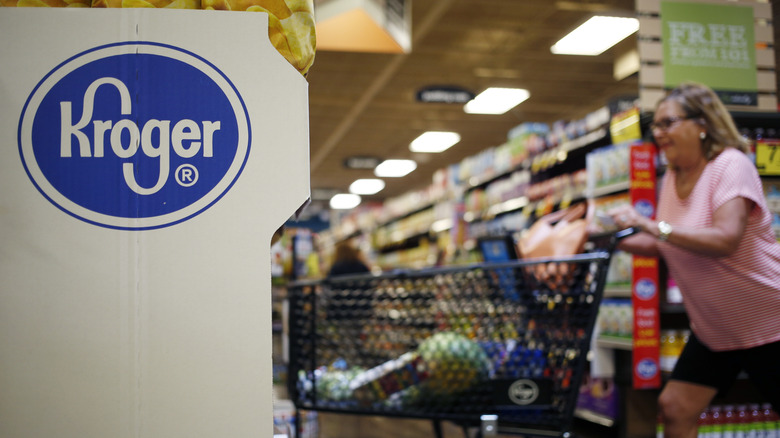 Bloomberg/Getty Images
Recently, Business Insider commissioned Numerator to compile data about Kroger shoppers. In the report, it found "that Kroger's typical shopper is a married suburban Baby Boomer who has at least some college education and an annual income of more than $80,000." Also, the outcome shows said shoppers lives in a "two-person households and have a roughly similar likelihood of being white or Black." Although the study hold significant data on the consumers in question, it is just one slice of the metaphorical pie. Still, that information can influence operations at Kroger. 
While some people may be concerned about their shopping habits being watched, this information could impact the future of their shopping experience at Kroger. From the average income to the demographics, the brand could tailor offerings on the shelf to meet consumers preferences. From special bundled offerings to sales — to even private label options — being able to predict what and how a customer shops can help a brand succeed. In order for Kroger to keep its goals of "service, selection and value," it needs to identify and understand the average Kroger shopper. So, the next time you go to purchase dinner, it might indicate more than your craving for fried chicken.