How One McDonald's Drive-Thru Order Took A Tragic Turn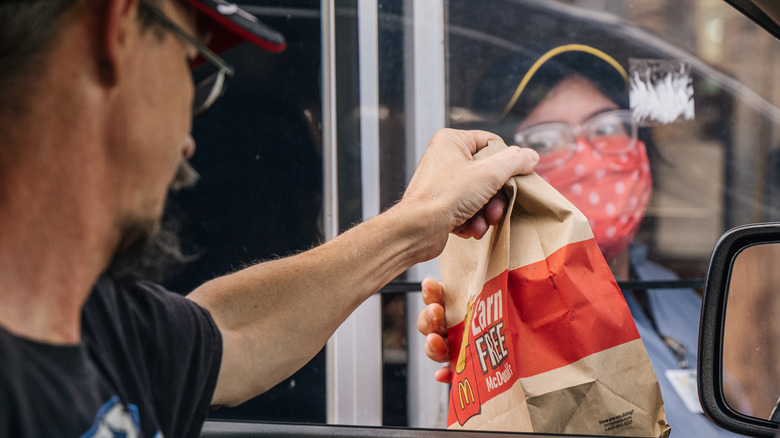 Brandon Bell/Getty Images
An early-morning McDonald's run couldn't have gone worse. A man attempting to pay for his order at a McDonald's drive-thru window in Vancouver, Canada was pinned by his own vehicle and died, according to Vancouver police.
Surveillance footage shows the man dropping what the Vancouver Sun said was a payment card while attempting to pay for his McDonald's order at 5:30 a.m. on September 8. When he got out of his car to fetch his card, the car started rolling and struck a "structural piece" of the drive-thru, police said. The man was pinned between the car's door and frame and was unable to free himself.
Vancouver Fire Rescue Services arrived on the scene first and tried to revive the driver, but police say he died at the scene. Police are investigating the death. Details such as the man's age or exact cause of death (injury, heart attack) were not available.
McDonald's employees received counseling after tragic drive-thru death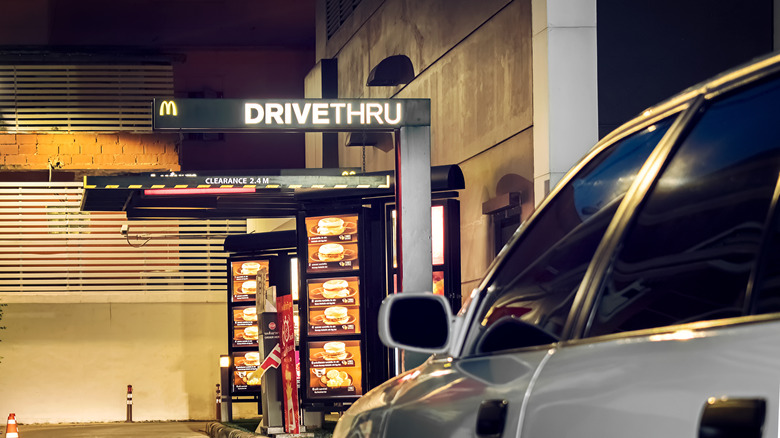 Seika Chujo/Shutterstock
The Vancouver Police Department acknowledged the tragic nature of the freak accident that led to the death of a McDonald's drive-thru customer. "This is an absolutely heartbreaking scenario," police said in a statement. "Our deepest condolences go out to the family and friends of this man."
Police still want to get to the bottom of what, exactly, caused a man to die after he was pinned by his own vehicle at the window of a McDonald's drive-thru. Vancouver police asked any witnesses to come forward, including anyone who happened to be driving past the restaurant with a dashboard camera at the time of the accident.
Meanwhile, inside the restaurant that early Wednesday morning, McDonald's employees must have been shocked by what they saw. No word on whether the restaurant closed after a man died outside its drive-thru window, but a McDonald's spokesperson told the Vancouver Sun that workers received support through the company's Employee Assistance Program.