Costco's Organic Butternut Squash Ravioli Is Turning Heads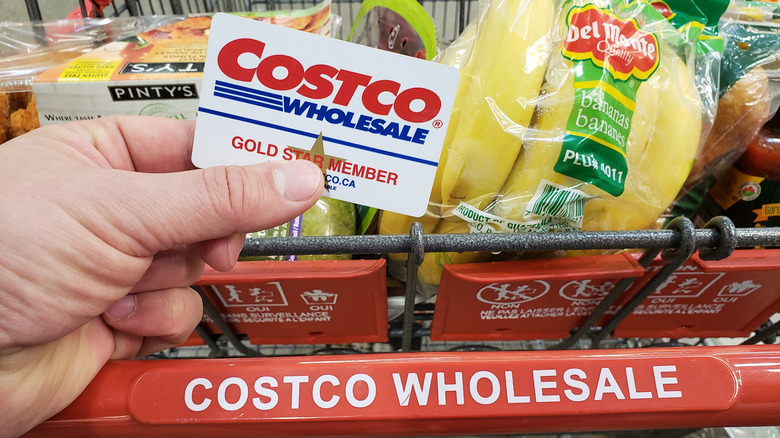 dennizn/Shutterstock
As summer dwindles, tastes for more autumnal flavors begin to grow. That's why the fabled pumpkin spices have come out. For those in search of something different, Costco Buys, an unaffiliated Instagram account that highlights various products, has found Giovanni Rana's butternut squash ravioli. For $9.59, you can buy two 17-ounce packages. As of writing, the post has more than 900 likes. More importantly, it boasts comments like, "This might taste a little bit of heaven!" "These are so amazing," another agreed. "I'm glad they're back."
The only hesitancy aired was concerned with the amount of carbs the ravioli might contain. While Costco Buys seems to operate with a policy that bars them from sharing the nutritional information of the products they show, Costco Made Me Do It does not. On the carbs front, the ravioli has 37 grams per serving. The packs measured together have 9 servings, so each pack has 166.5 grams of carbohydrates. That is not great, but not the worst either as far as pasta goes. The more worrisome element is the 520 milligrams of sodium per serving or 2340 milligrams per packet. That is almost your maximum intake in one meal!
Still, there's plenty of buzz surrounding the pasta. Keep reading for ways to take your butternut squash ravioli to the next level.
Elevating the pasta
If you are going to splurge on a higher sodium day, you might as well "elevate" the store bought meal. Fortunately, Giovanni Rana offers a recipe featuring the product on their website.
Take your Costco-bought pasta. Cook it according to the instructions on the packet, while keeping a bit of the pasta water. Heat Giovanni Rana's Alfredo sauce, or make your own. Throw the two together while adding smidgens of the pasta water to the sauce. Then, toss prosciutto, season with salt and pepper, and garnish with pecans and thyme.
Of course, as it is a recipe offered by the company, they want to plug their pasta sauces. But you don't need to use Alfredo. In their butternut ravioli recipe, Epicurious presents three sauces you can whip up: a soy sauce with green onion, ginger, and sesame oil; a tomato-sage sauce; and a mushroom sauce. None will take the sodium edge off of the ravioli, but they will offer the excuse of it being a sumptuous meal.