Chef Jonathan Yao Has Some Cooking Advice For You - Exclusive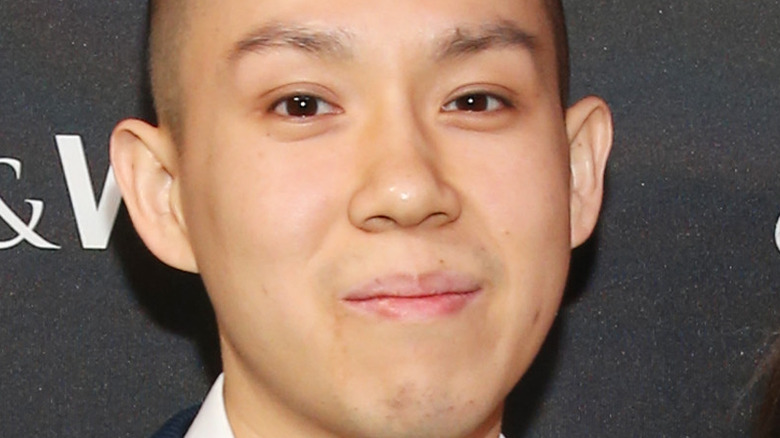 Bennett Raglin/Getty Images
Despite being in his early 30s, chef Jonathan Yao has already helmed a Michelin-starred restaurant, Kato, served as a judge on the hit show "MasterChef," and has generally carved out a niche for himself in the American culinary scene that would have taken many chefs years longer to create. So when Yao offers advice about how to improve your own cooking at home, it's probably a good idea to at least consider it. Or better yet, take it.
When Yao spoke to Mashed during an exclusive interview, he touched on two points above all else: cleanliness and cookware. Asked for his best advice for the home chef, he hit the first point without hesitating to think about an answer, saying: "Yeah, I think if you're cooking at home, you should definitely clean as you cook instead of letting everything pile up."
It makes sense that the classic "clean as you go" advice was Yao's go-to wisdom. Successful chefs prize themselves on orderliness and proper mise en place (French for "put in place" or "everything in its place") in their kitchens, and in Yao's case, he managed to create that Michelin star-awarded restaurant of his in a strip mall location barely large enough for a dozen diners. Orderliness and cleanliness are cooked into the operations at Kato, so to speak, and should be in place at your place, too.
The two pieces of kitchen gear chef Yao swears by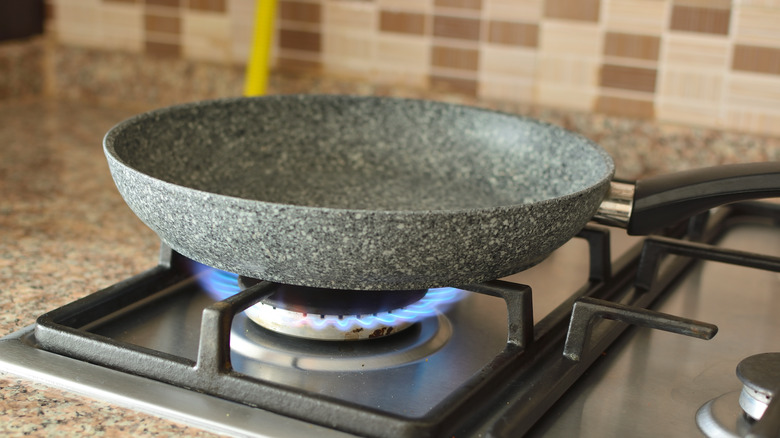 photohasan/Shutterstock
When you dine at Kato, you don't peruse the menu and pick and choose your dishes — no starting with this or that, selecting from among main courses, choosing from a separate dessert menu. "We only serve a tasting menu, so [guests] are going to be forced to try the entire menu if they come," Yao explains. And that's by design and a positive thing, not a drawback, by the way: Yao and his team work hard on curating that tasting menu, which currently has inclusions like "3 Cup Abalone," "Caviar, Dungeness Crab, Koji Butter," and "American Wagyu." 
And how is all of that fine food created? With skilled hands and good kitchen equipment, of course. But despite the care with which Yao curates his tasting menu, the cooking hardware he swears by is elegantly simple stuff.
"I think [you] need a good pan," Yao says. "Whether it's like, well, I have a non-stick, kind of wok situation and one enamel, cast iron pot. I think you could do anything in those two things. Just having good pieces of cooking equipment is pretty key."
Beyond a good pan and a big pot, you should of course have a decent set of sharp knives, a big cutting board, and a dishwasher or sink at the ready to help you clean as you go.
For even more Jonathan Yao, be sure to tune into "MasterChef: Legends" on Fox. If you're in the Los Angeles area, check out the tasting menu at Kato, by visiting their website.