This Is The 'Queen Of Puddings,' According To Candice Brown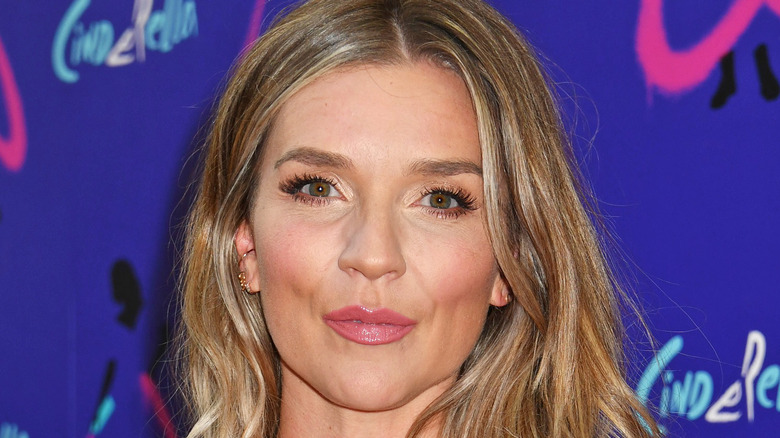 David M. Benett/Getty Images
Anyone who survives the grueling rounds of baking on the "Great British Bake Off" and walks away as a winner is going to have our ears forever more on all things baking. So when series seven winner Candice Brown posted a re-tweet with the comment, "Retro but fit ... a queen........of puddings," we were definitely keen to learn more. The post Brown re-tweeted was from Sunday Times Food and showcased a dessert recipe with "creamy custard" and "gooey meringue." It turns out this is one of Brown's own recipes that she shared with the Times and its "queen" nod is more than just Brown's high praise for the sweet dish, it's also the name of the dessert! 
Queen of the Pudding, also known as queen's pudding, is a very old English dessert that, according to the Food Timeline, dates back to at least 1669. They say it didn't always have this name, and at one point was known as Manchester pudding. The haughtier, more royal name became commonplace at the beginning of the twentieth century, near the end of Queen Victoria's reign. The queen was known for her love of sweets and desserts, according to History Extra. It's thought that she likely tried this pudding in her travels, and that it was then renamed for the beloved queen. So what's in this long-standing favorite?
Queen of the Pudding has another Great British Bake Off connection
According to Serious Eats, Queen of the Pudding has layers of custard and fruit jam, with a topping of meringue in decorative peaks that's baked until golden brown. One component of this pudding that you might not expect, but was common in desserts over the centuries, is leftovers. A layer of breadcrumbs is spread over the bottom of the baking dish (a clever way to use up stale bread) before the custard is poured in. The breadcrumbs thicken the custard to create a cake-like base. Queen of Puddings is traditionally served as a large dish like the Serious Eats recipe, or it can baked in individual portions like this recipe from BBC Food. Candice Brown's Queen of Puddings gets extra flavor from toasted hazelnuts, cardamom, orange, and cherry jam. 
Brown isn't the only connection this royal dessert has to the "Great British Baking Show." Tanya Ott was a contestant on the "Great American Baking Show: Holiday Edition," and on her website, Global Bakes, she once shared that one of their Technical challenges was to make Queen of the Pudding. Ott said that the bakers had never heard of it, nor had host Emma Bunton, who grew up in London (via IMDb). However, because the contestants failed to allow the custard and breadcrumbs to soak for 15 minutes, their creations turned out runny.