35% Of People Think This Sandwich Shop Has The Best Quality Bread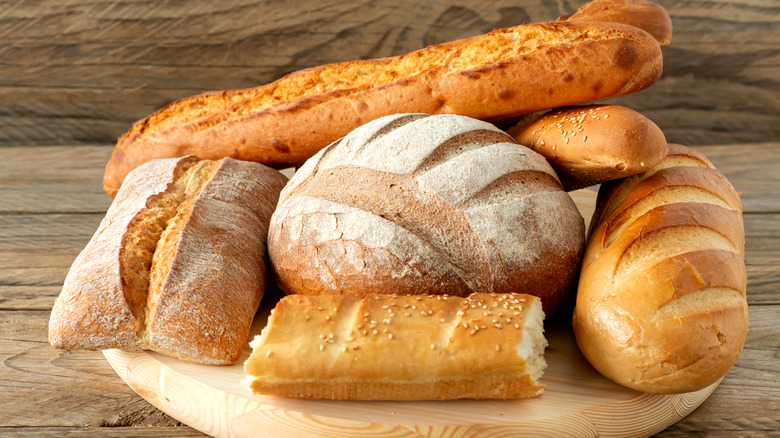 MarinaMos/Shutterstock
When it comes to sandwiches, most people put all their focus on the meats and cheeses that go into them, followed by the array of fresh vegetables and unique sauces. We can't blame those that put a heavy emphasis on these things — after all, who wants a sandwich filled with low-quality meat and limp veggies? But we're here today to remind you that bread is just as deserving of your attention as well. As Brick Market Deli notes, picking out the right encasing for your sub is key to enhancing both its texture and flavor, not to mention that those two heavenly slices of carbs keep all the delectable ingredients of your sando intact, allowing you to munch on it relatively mess-free. 
Grocery stores and bakeries offer a seemingly endless number of bread types for you to take home and whip up the ultimate sammie, but the options are considerably less when you're venturing out to a sandwich shop for a meal, so which one are you to turn to when you're looking for a grade-A loaf for the exterior of your meal? To find the answer, Mashed conducted a survey in which we asked 657 U.S. participants to pick the sandwich shop serving up the best quality bread out of the following options: Blimpie's, Firehouse Subs, Jersey Mike's, Jimmy John's, Penn Station, Quiznos, and Subway. The results are in, and the winner blew its competition out by a mile.
Head to Subway if you want a quality loaf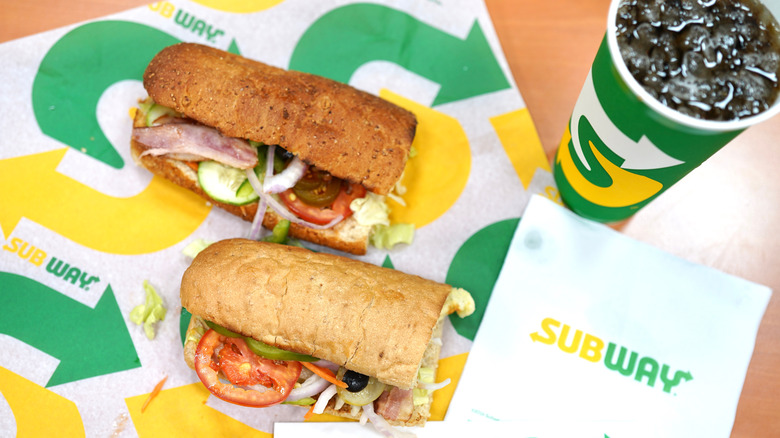 Prachana Thong-on/Shutterstock
Those looking to do the Earl of Sandwich justice may want to steer clear of Penn Station when grabbing a sandwich on the go. Bread from the purveyor of "East Coast subs" ranked dead last in our survey, earning a mere 25 votes from 3.81% of respondents. The loaves from New Jersey-based chain Blimpie's didn't fare much better, receiving nods from only 6.54% of participants, while the bread quality at Quiznos and Firehouse Subs was only found to be favorable by 9.28% and 11.72% of respondents, respectively.
With 109 votes each, Jersey Mike's and Jimmy John's share the second-place spot for the sandwich shop with the best quality bread. Both restaurants serve up subs on fresh bread that is baked in-house on a daily basis, and while that earned each of them a sizeable fan club of 16.59% of voters, the loaves from Subway received more votes than both of them combined. The chain was pinpointed as the sandwich shop with the best quality bread by a whopping 35.46% of survey participants or 233 people, and we can't say we're totally surprised. Subway locations offer as many as 11 different flavors of bread, which PR Newswire says have been baked on-location since 1983. When it's a fluffy and tasty encasing for your meatballs, turkey, or chicken that you're looking for, this shop is clearly the place to go.