Fireball Fans Need To Know About This New Cinnamon Whisky Keg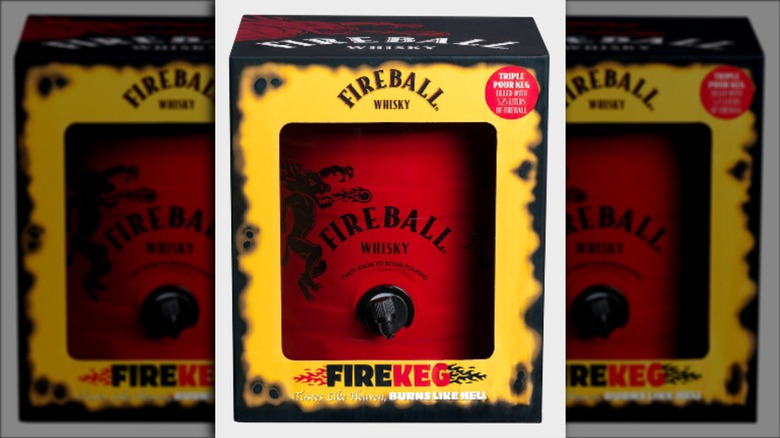 Fireball
Fireball is the spicy cinnamon whisky that brings the heat to any affair. Whether it's a college party, a tailgate, or just a night out with friends, the sweet beverage with a bit of a bite is a surefire way to get the party started. And now, Fireball fans will definitely have a new reason to party, complete with just the thing to get the celebration going. 
According to Delish, the cinnamon whisky brand just announced they will be releasing a Fireball keg. This keg is the perfect way to liven up any occasion, so Fireball fans should be ready to break out their red solo cups for whatever upcoming special event they have planned. "Fireball fans always know how to ignite the party and keep it going. The limited-edition FireKeg will amp it up in a way only Fireball can. Fireball Friday, Tailgating, any occasion really–grab one while they're hot! Just remember to ignite responsibly," Fireball's VP of Marketing, Rebecca Henry, of the new release (via Delish).
These new Firekegs contain over 115 shots of cinnamon whisky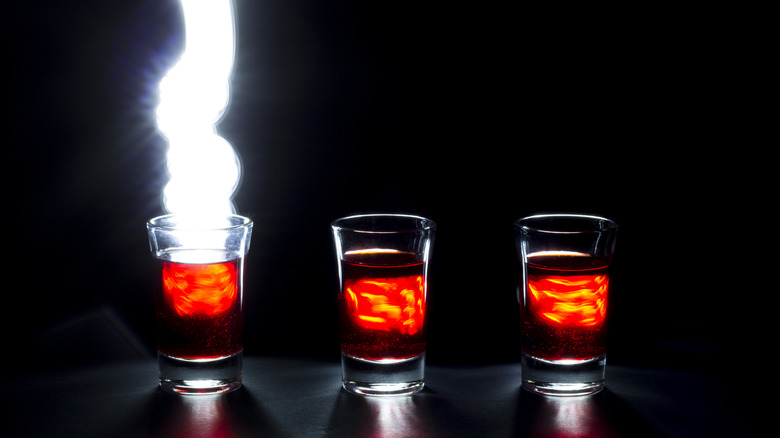 Zengirl/Shutterstock
The new Firekeg will include 5 liters of straight Fireball whisky, which is the equivalent of over 115 shots. It comes complete with not one, not two, but three spouts for optimally efficient pouring. And all of this will be available for a suggested retail price of $75 per keg — way cheaper than the same amount of Fireball shots would be at a bar or restaurant.
These hot new Firekegs will be hitting shelves at participating retailers later this month, so if you've got a party coming up that could use a little spicing up, you'll definitely want to keep your eyes peeled for them. However, this special release will only be available for a limited time, so if you've got quite a few special occasions to celebrate in the near future, and you think you might have the need to have hundreds of shots of Fireball on hand, then you might even want to think about picking up two of these limited-edition Firekegs. After all, they are not just a great way to liven up a party, they are also cost effective, which is just another reason to celebrate the arrival of Fireball's new kegs.