The Unusual Ingredients Bobby Flay Always Adds To His Grilled Cheese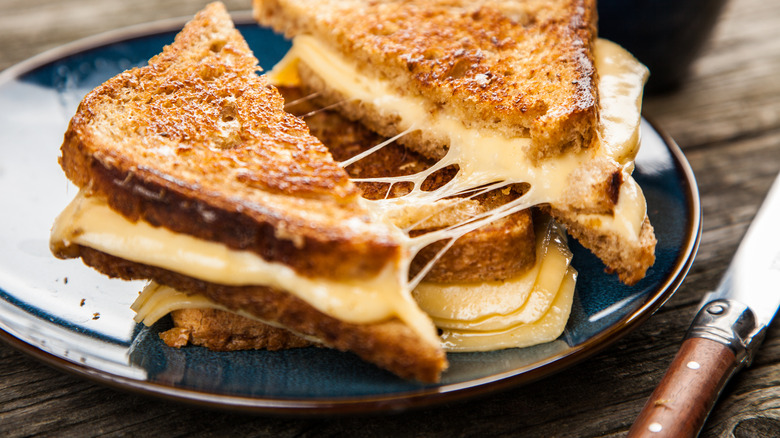 George Dolgikh/Shutterstock
The September 13 episode of the "Always Hungry with Bobby Flay and Sophie Flay" podcast may be the best one yet, at least for sports fans and young adults. The father-daughter duo, who started their food podcast earlier this year, broke down everything there is to know about "pregaming." For those who aren't familiar with the term, pregaming is when you drink before going out to the bars, a football game, or another kind of social arrangement. Pregaming is a lot like tailgating except there's a lot less food, a lot more alcohol, and it's usually with a smaller group of people ahead of a larger event.
The 35-minute episode covers everything from the perfect pregame cocktail to whether or not you should have snacks at a pregame. Of course, being the professional chef he is, Flay had to give his daughter a few pointers for easy, sharable pregame snacks. His snack of choice? A grilled cheese.
Flay goes heavy on the salt, pepper, and cheese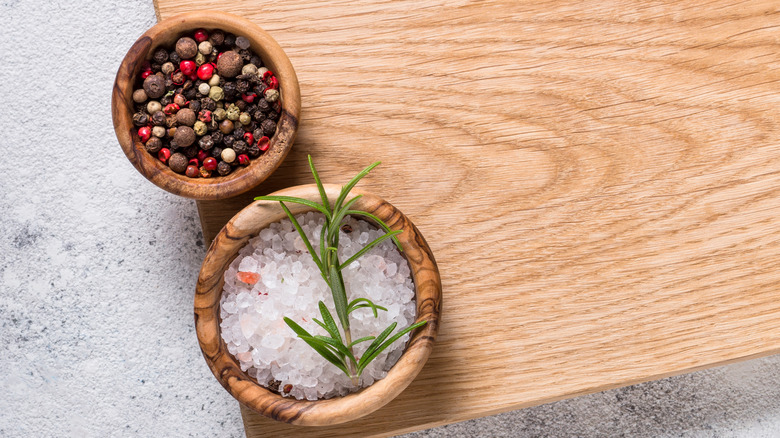 nadianb/Shutterstock
On the most recent episode of "Always Hungry," Flay taught his daughter Sophie how to make a quick and easy grilled cheese sandwich, which they've dubbed the quintessential pregame snack. Despite his previous comments about mayonnaise being one of the best coatings for grilled cheese, Flay goes the traditional route and slathers butter on both slices of bread. For this particular grilled cheese, he's using cheddar, shredded Fontina, and Sophie's favorite: goat cheese.
Once he's done adding cheese to the open faced sandwich, he reveals his two secret ingredients: salt and pepper. He tells Sophie that not a lot of people season their grilled cheese sandwiches, which adds to the flavor. However, this isn't the only unusual thing about Flay's homemade grilled cheese sandwiches. He cooks the sandwich open face in the pan until the bottoms are crispy and golden. Basically, it looks like Flay is cooking two slices of cheesy bread; but once the butter side reaches that crispy, golden color, he combines the two for hot, cheesy perfection.