Did Your Favorite Restaurant Close? Andrew Zimmern Has Some Sweet Advice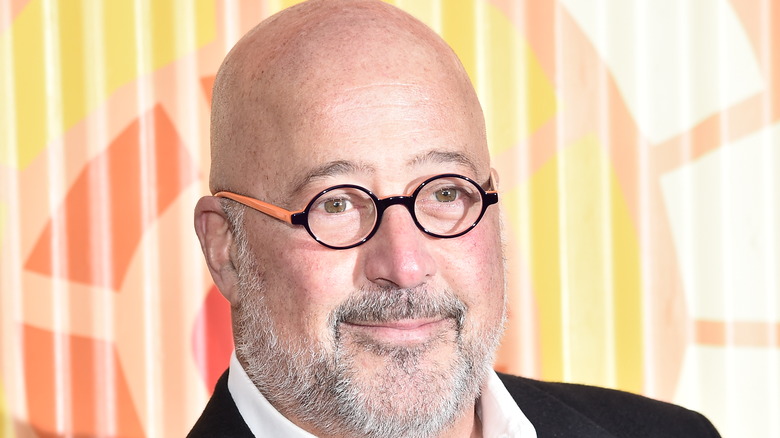 Steven Ferdman/Getty Images
There's no overstating the impact COVID-19 had on the restaurant industry. As discussed in a Fortune article from earlier in the year, the pandemic hit restaurants harder than any other kind of business in the U.S. Stay-at-home orders, decreased revenue, and chaotic industry conditions caused more than 110,000 restaurants across the nation to close.
But even a six-digit sum total doesn't capture the whole picture. What's lost in that number are the longer term effects of the sudden disappearance of beloved, decades-old local and regional institutions — which many of the shuttered restaurants either were already or on their way to becoming. According to a survey conducted by the National Restaurant Association, the majority of restaurants permanently shuttered by the pandemic were businesses that had been open for at least 16 years; a full 16% were veteran establishments of 30 years or more. Worse yet, about three quarters of the owners of permanently closed locations have thrown in the towel and do not intend to open other restaurants.
All of this is to say that it's straightforward, quantifying the total number of restaurants closed by the pandemic. What's difficult is measuring the years of local history lost along with the businesses themselves. Andrew Zimmern touched on the topic in a recent demonstration at the annual Food & Wine Classic in Aspen (via Aspen Times) — and he has advice for people mourning the loss of beloved eateries.
Remembering through cooking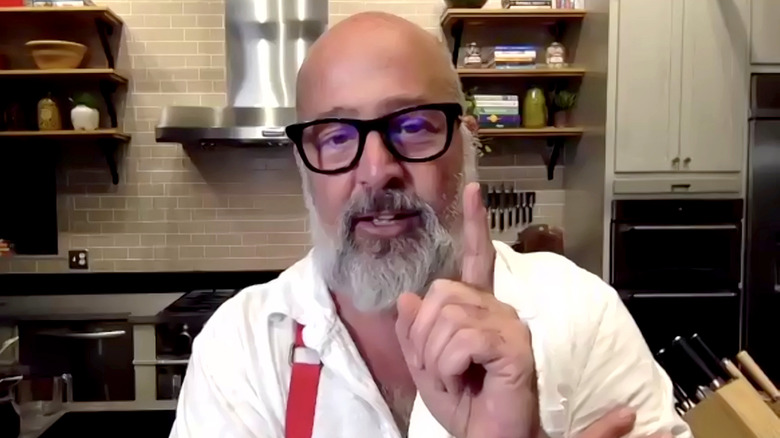 Getty Images/Getty Images
Titled "NYC's French Favorites," Andrew Zimmern's demonstration focused on three dishes of French and/or European origin, popular at various times in New York City. Dishes included moules poulette and two kinds of schnitzel, with Zimmern drawing on recipes borrowed from celebrated New York, German, and Austrian culinary institutions. Reviving old recipes from bygone decades (and centuries), Zimmern's demo turned into a lesson about modern day restaurant-going, and the importance both of remembering and "liv[ing] in the moment." 
"This demo is about what was lost," Zimmern told his audience. "It's [also] about what we do moving forward." Just as Zimmern was able, through cooking, to evoke the memory of beloved restaurants from the 20th and 19th centuries, he suggested his audience might do the same, by recreating favorite dishes from restaurants shuttered by the pandemic. "All these restaurants are gone, and the way to remember them is to cook from them," he said.
With that, Zimmern stressed the importance of giving business to restaurants still in operation. By all accounts, he was preaching to the choir. The National Restaurant Association survey found that eight in 10 adults drew a hard line (in terms of quality) between their home cooking and the food available to them at their favorite restaurants. There's a time for honoring departed restaurants — and there's also a time for leaving it to the pros.