Nyesha Arrington's Favorite Thing To Cook 'Hugs The Soul'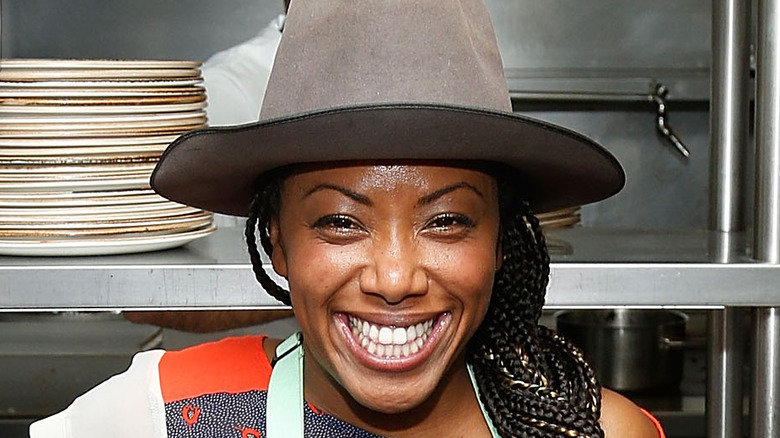 Lars Niki/Getty Images
Chef Nyesha Arrington has been building her culinary resume since she was 5-years-old. Both growing up in California, as well as in a culturally diverse family, fostered her exposure to unique cuisines like bulgogi, octopus, and kimchi. Arrington worked in the kitchen with her Korean grandmother and her aunts, learning techniques that would later influence her approach to cooking global cuisine (via Bravo). "The people who had a big influence in my teenage life and my pre-teens were my aunts. My Aunt Linda made the best mac and cheese. ... Aunt Dee Dee had the bomb potato salad," she said (via Zagat).
After growing up and attending the Culinary School at the Art Institute of California, Arrington went on to work in Michelin-starred restaurants alongside chefs Joël Robuchon and Josiah Citrin, who proved to be invaluable mentors and helped launch her career. She has since appeared as a contestant on "Top Chef" and "Chef Hunter" (via Bravo). Despite her fine dining background, Arrington says her biggest culinary passions will forever center around preparing "food that hugs the soul" (via Nyesha Arrington's website).
Nyesha Arrington goes hygge when it comes to cooking at home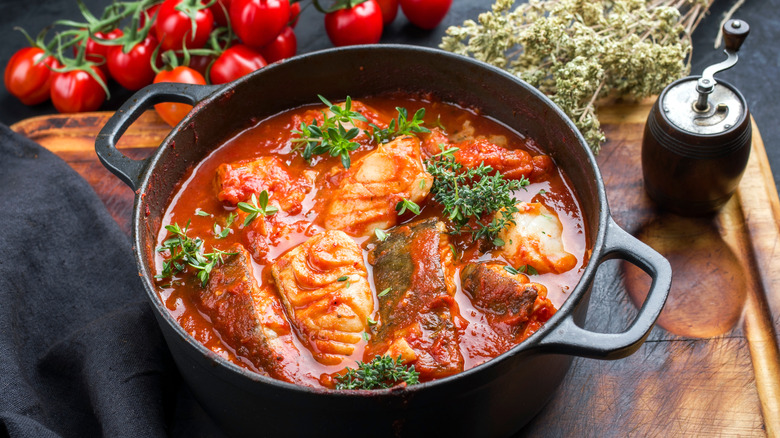 hlphoto/Shutterstock
What, specifically, you might ask is "food that hugs the soul?" For Nyesha Arrington, it's stews, stews, and, well, more stews. "My favorite things to cook at home are stews," she told PopSugar. "I love making stocks, sauces, and stew-y things." Arrington goes on to say she loves cooking anything that takes "hours to cook on the stove."
Drawing from her personal artistic background, as well as that of her family members, Arrington speaks of the creative process of choosing, assembling, and preparing the different ingredients for her stews, saying the journey conveys an "amazing artfulness" (via PopSugar). And don't think Arrington is whipping up a single serving of stew. She's stocking up and planning to eat stew for the week. "If I'm going to cook, I'm cooking cooking," she said.
So grab a bowl of Arrington's stew, cozy up with a blanket, and pull on some wool socks. Taste the skill and passion she puts into the stews, smell its rich aromas, and feel its warmth embracing your body as you swallow. It's the perfect home-cooked meal for a comfy night in.