How Chef John Determines What Recipes To Try On Food Wishes - Exclusive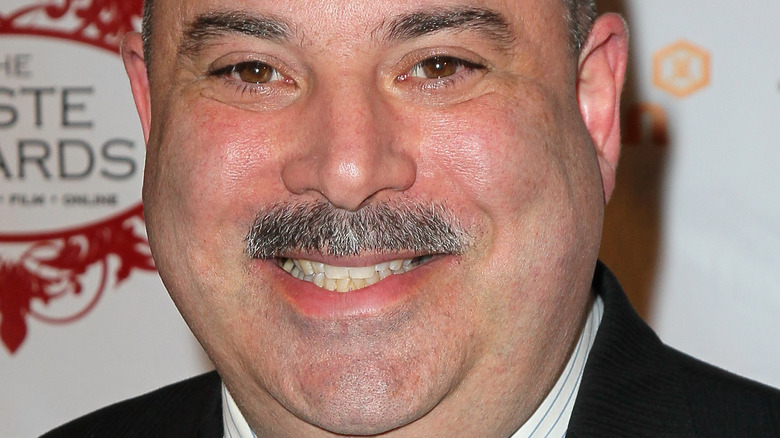 David Livingston/Getty Images
At this point in his culinary career, John Mitzewich, better known as Chef John of the wildly popular YouTube channel "Food Wishes," has made recipe demonstration videos for thousands of dishes (via YouTube). His videos teach viewers to make everything from Ping Gai chicken to sweet potato soufflé to Detroit-style pizza, and gingerbread biscotti. How does Chef John choose which dishes to feature on his channel? To be sure, he draws on a lifetime of professional cooking experience when it comes to putting together the specifics of the recipes, but when it comes to choosing which dishes he'll put on the channel, more often than not, the chef is true to the title.
"It's pretty much what's been requested," the chef said during an exclusive interview with Mashed. "The channel's called 'Food Wishes,' so technically I'm supposed to be getting all the inspiration from the audience, but sometimes I'll see something on TV. I'm not ashamed to admit several ideas have come from Guy Fieri's Triple D ['Diners, Drive-Ins and Dives']. He'll go into some diner and I'm like: 'Man, that looks really good. How can we tweak that and make that into a YouTube video?' So lots of different inputs, but mostly the fans."
"Also, very common," Chef John added, "[My wife] Michele and I will be out at a restaurant and have something amazing and go: 'Oh, that would make a really interesting video. I bet people don't know how to do this!' or 'I should probably show people how to do this.'"
How Chef John makes his beloved videos
Chef John's food prep videos are a refreshing change from so many chef-focused shows. The simple format he uses is now a familiar comfort to his viewers, but the process-focused recipes started off not by design, but by necessity.
"Back then, everybody on YouTube cooking was doing like, well they almost looked like they were trying out for 'Top Chef,'" Chef John said. "It was always someone in front of the camera trying to show off their wild and crazy personality. ...I didn't have any equipment. I didn't have wireless mics and all, I just had this old LogiTech web eye you used to put on top of your laptop. I had that strapped to a spice rack, just pointing at the cutting board. So that's all I could film. And then I would have to take that video footage and then do a voiceover, just talking right into the laptop. And I'd chop that up together and that's what I would post."
It's all well that Chef John had little equipment starting out. He admitted he may have taken a different approach if he could have. "I probably would have [featured myself] had I had actual equipment and cameras and lights and microphones and things. But I went with the super primitive, just you and me and close up of the food. But people ended up liking that. They're like, wow, we can actually see what you're doing. It's about the recipe, not the chef. And so that became sort of my mission statement. My persona was like the anti-celebrity chef, a parody of a celebrity chef almost, doing the just hands and pans stuff on YouTube."
To check out the latest recipes from Chef John and get your own inspiration, head over to his YouTube channel, Food Wishes.