Kylie Jenner Just Shared Her Latest Pregnancy Craving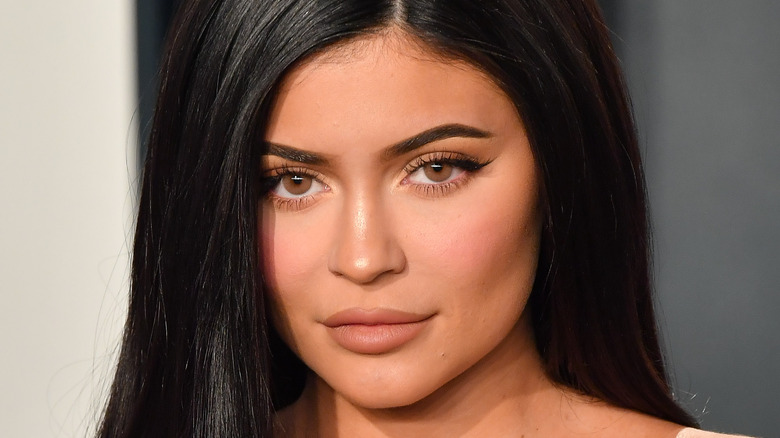 Allen Berezovsky/Getty Images
Earlier this month, Kylier Jenner revealed that she and her partner, musician Travis Scott, are expecting another child. The star took to Instagram to share an emotional video clip that depicted her pregnancy journey, confirming the news that she is indeed pregnant again. Her family was overjoyed by the update, with her sister Kendall Jenner writing, "I can't handle it." Kourtney Kardashian also commented, "Crying... this is so beautiful... my blessed angel sister."
Interestingly, Kylie was pretty tight-lipped about her pregnancy when she was expecting her first child and only spoke about it after her daughter, Stormi, was born. The first time around, she was into food items like Eggo waffles (via Allure). "I never liked them before I was pregnant & haven't had one since I had her," she admitted. "So strange." She also enjoyed eating burgers from In-N-Out, doughnuts, and found it difficult to stay away from sushi when she was expecting.
Her recent craving is a classic treat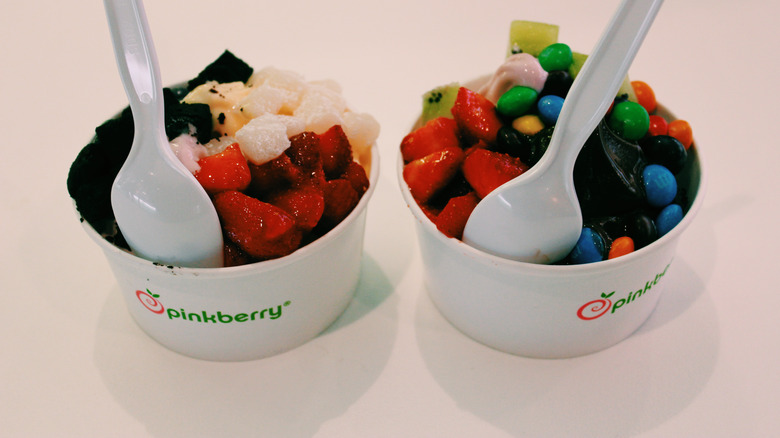 Naumova Ekaterina/Shutterstock
According to E! News, Kylie Jenner's pregnancy cravings are back in full swing and she's definitely not ignoring them. She's currently feasting on sweet and fulfilling cold treats like frozen yogurt. Yep, it's safe to say that the star is a big fan of dessert right now. She recently shared an update on Instagram as she dug into a bowl of Pinkberry frozen yogurt with a serving of Fruity Pebbles cereal. She captioned her post, "cravings" with several drooling emojis.
Frozen yogurt can be the perfect comfort food, by the way. As per Eating Well, yogurt can be a good option to turn to when you're pregnant and battling waves of nausea, as you try to keep yourself going through the day. Craving comfort food items is an especially common occurrence during the first trimester, so the makeup mogul is definitely not alone.