Pepperoni Fans Won't Want To Miss This $6 Pieology Deal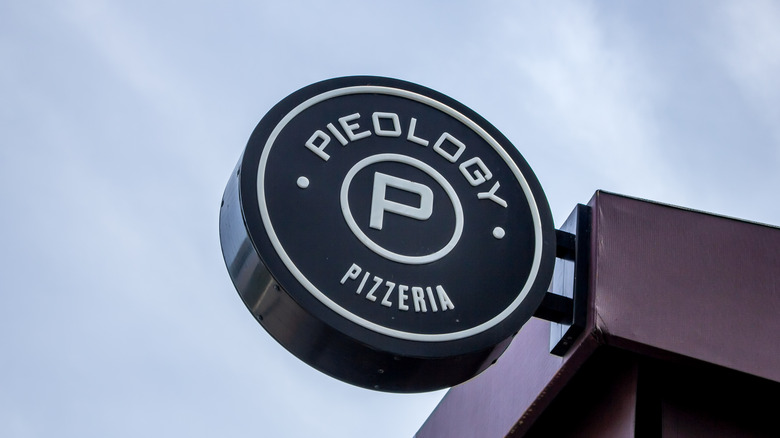 TonelsonProductions/Shutterstock
There's nothing more satisfying after a long day than a slice of one of our favorite foods. Perfectly cheesy with just the right amount of sauce, a satisfyingly crunchy crust and all the best toppings, pizza is a staple of the American dinner table. While some can get creative with their surprising topping choices and opt for anything from pineapple to jalapeños to add a pop of flavor to their pizza, many prefer to stick to classic topping options.
Most Americans tend to stick to the classics, it turns out. In a 2019 survey conducted by You Gov America, 53% of people ranked pepperoni as one of their top three topping choices. Pieology Pizzeria has a deal coming up that should not be missed by anyone whose mouth starts watering when they imagine the unmistakable aroma of pepperoni pizza. The $6 deal will be available at participating Pieology restaurants across the country. 
How to get the Pieology pepperoni deal
The special deal at Pieology is being offered as a way to celebrate one of our favorite holidays: National Pepperoni Pizza on Monday, September 20. It's impossible for pepperoni pizza lovers not to get excited for a day specifically designated for their favorite food, and heading to this chain for dinner is one way to remember all the slices we've consumed over our lives. According to Chew Boom, customers can stop by their local Pieology restaurant and snag one of their classic pepperoni thin crust pizzas for just $6. The pizza is made with gooey mozzarella cheese, pepperoni, red sauce and olive oil on the brand's classic thin crust and is a delicious way to celebrate the holiday.
In order to get the deal, you will have to be a member of their Pie Life Rewards Program. If you're already a member, you're all set to receive the deal. If you have yet to join, you have until September 19 to download the app and sign up so that you can get one of the $6 dollar pizzas on National Pepperoni Pizza Day. The offer will be available on Monday in the Pie Life Rewards App, which also allows Pieology customers to earn points every time they eat at the restaurant.