3 Pasta Recipes Everyone Should Know, According To Lidia Bastianich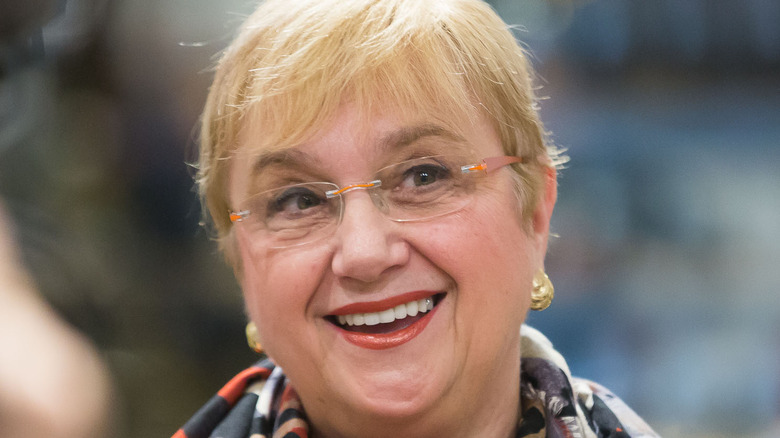 Ben Hider/Getty Images
If there's any celebrity chef who knows Italian food, it's Lidia Bastianich. She's famous not only for her cooking prowess, but also for her several restaurants, including those at Eataly, the giant Italian food hall with 40 locations around the world (via Eataly). Bastianich has written cookbooks, a children's book, and a memoir and has appeared many times on television, according to her interview on Andrew Zimmern's website. Her two greatest loves are Italian cooking and her family, some members of which are her business partners, per PBS.
Bastianich has been cooking since she was a child. She wrote in her memoir about the Yugoslavian occupation of her Italian town of Pola, her family's subsequent escape to a refugee camp in Trieste, Italy, and her eventual move to the United States, CTV News reports. During her time in the refugee camp, a young Bastianich often helped the nuns prepare food, giving her some of her first experiences working in a kitchen, according to The National Italian American Foundation. Of all the plates of food and, especially, bowls of pasta that Bastianiach has prepared in her 74 years, it's nearly impossible to pick favorites, she told Zimmern. But there are three recipes that stand out.
Bastianich's essential pasta recipes have very few ingredients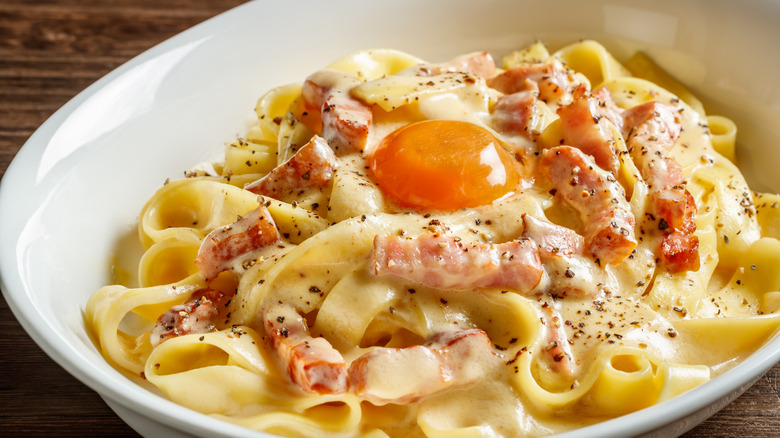 gontabunta/Shutterstock
While interviewing Bastianich for an article on his website, Andrew Zimmern asked a tough question for any chef to answer: "What Italian dish should every household know how to cook?" Bastianich couldn't pick just one, so she listed three quick pasta recipes that all contain fewer than five main ingredients. One of them might already be your favorite.
The first was spaghetti aglio e olio (spaghetti with garlic and olive oil), one of Italy's simplest pasta dishes that is often eaten as a late-night snack. Next was rigatoni alla marinara, made with a marinara sauce containing only tomatoes, olive oil, garlic, oregano, basil, and salt. Her third choice saved the richest for last: Fettuccine carbonara, silky ribbons of pasta with an egg, pork, black pepper, and Pecorino Romano sauce. While each home cook, Italian or not, may have their own variations on each of these classic recipes, Bastianich features her versions of all three on her website.