Jeff Mauro's Puzzling SpaceX Instagram Post Has Fans Talking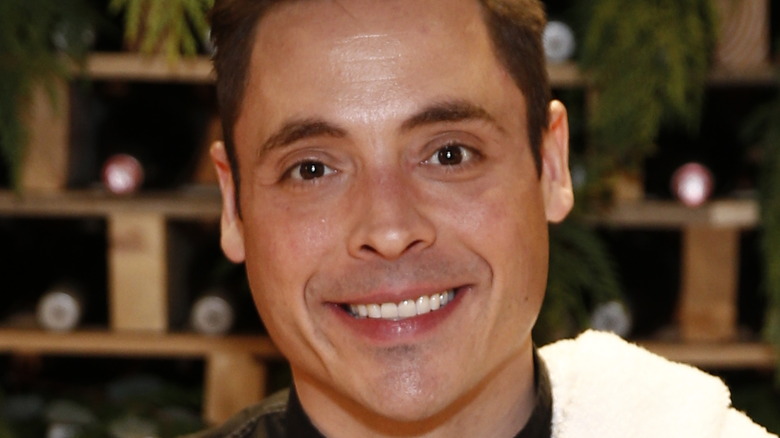 Brian Ach/Getty Images
Regardless of their branch of expertise, we often look to media personalities for news and current information. It's important to keep in mind that they can be just as clueless as the next person when it comes to what is really happening in the world. Jeff Mauro is a familiar face on Food Network, and the website lists him as the winner of Season 7 of "Food Network Star," as well as a host for "Sandwich King" and "The Kitchen." It's clear that Mauro is well versed when it comes to food; however, his recent Instagram post makes it clear that space travel isn't among his expertise.
Mauro's post shows a dark evening sky lit up by beams and a couple of bright lights. He asks his fans if anyone can identify what is happening in the short clip, theorizing that it might be the SpaceX launch. The caption includes his wife and son's opinions — either that he is "nutty" or that it is a meteorite. Over 100 fans answered, with awed responses and suggestions of aliens (some probably more serious than others). However, multiple Instagram users were quick to confirm Mauro's SpaceX hypothesis, indicating that the seemingly wild sighting is commonplace for some.
No, it's not aliens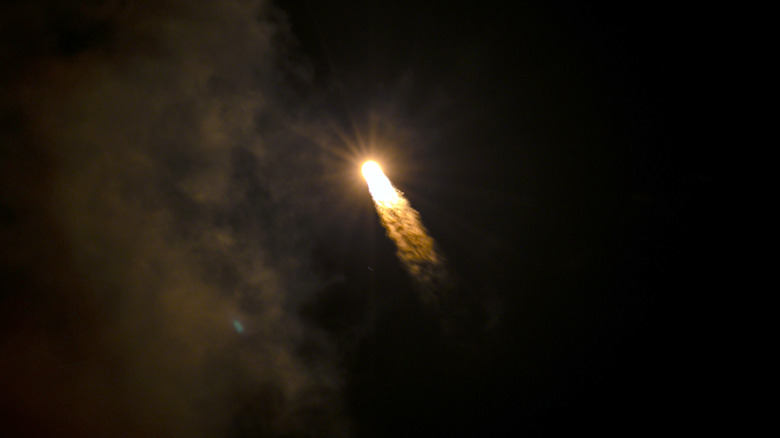 Bloomberg/Getty Images
SpaceX confirms the launch of the Inspiration4 mission on September 15, describing it as the "first all-civilian human spaceflight to orbit." According to the mission's website, the four people on board represent the tenets of the endeavor: "leadership, hope, generosity, and prosperity." Inspiration4 space trip is intended to be a fundraiser for St. Jude Children's Research Hospital and SpaceX adds that the team will be studying the human body during the three days in orbit. A comment on Mauro's post by @caseyraeb reveals that the whole event is being filmed in space for an eventual Netflix release.
Aside from the alien comments, a few additional Instagram commenters teased, "It's a shooting star!" and "That's the moon my friend, it comes out every night." As for the extraneous part that seems to split off from the rest of the spaceship, CNN reports that one of the rockets has been released back to Earth, a regular occurrence to reduce weight. By now chances are that Mauro has read up on the details of the launch and is no longer searching for proof of aliens. @theebigwestee comments that "[There's] got to be a niche for foody conspiracy theorists," suggesting Mauro's eclectic mix of fans would welcome many outcomes.