Moe's Is Giving Away A Year Of Free Queso To 21 Fans. Here's How To Win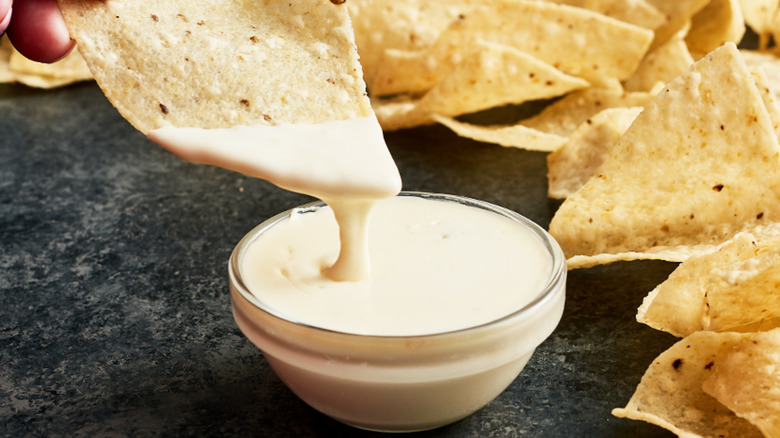 Moe's
There's a major holiday coming up. And no, it is not Halloween, or Thanksgiving, or even Christmas. It's National Queso Day, and luckily it is coming up much sooner than those other holidays, which means queso fans won't have long to wait before celebrating the big day. On September 20, lovers of this creamy, cheesy dip will definitely want to honor the occasion by enjoying some chips and queso. This year, the popular chain Moe's Southwestern Grill is doing its share to help fans get into the festivities by offering customers the chance to enjoy bowls of the good stuff for absolutely free. 
According to a statement sent to Mashed, Moe's is offering its customers the chance to win not just one day, or even one week, but a full year of free queso, in honor of the special occasion. But National Queso Day is not the only thing Moe's has to celebrate this month.
Join the Moe's Rewards program to be eligible for a chance to win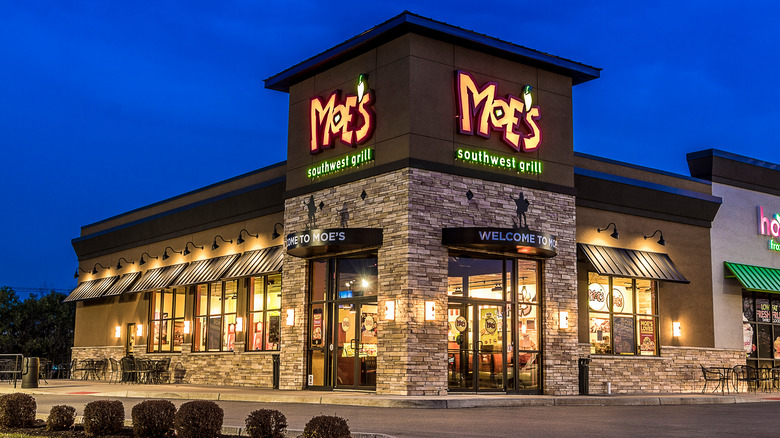 Mahmoud Suhail/Shutterstock
September also marks a pretty big birthday for the popular chain, which is turning 21 years old in 2021. So even if National Queso Day isn't your thing, you can still feel good indulging in some free queso, knowing that you are helping Moe's celebrate its milestone birthday. To help honor these two special events, Moe's is launching a promotion to give 21 lucky fans the chance to score free queso for a year. To be eligible to win, customers don't have to do anything beyond becoming a Moe's Rewards member. Then, every purchase they make either online or through the Moe's app from now until September 20 will count as an entry towards their chance to become one of the lucky winners of this tasty giveaway. 
And if you love queso so much that you just can't wait until September 20 to enjoy a bowl of delicious queso for free, never fear. You can still get your queso fix at zero cost simply by downloading the Moe's app and registering for the free Moe Rewards program. New members will receive a free cup of queso upon signing up, according to Moe's.