Ree Drummond Says This 'Rock Bottom' Snack Moment Made Her Get Serious About Her Health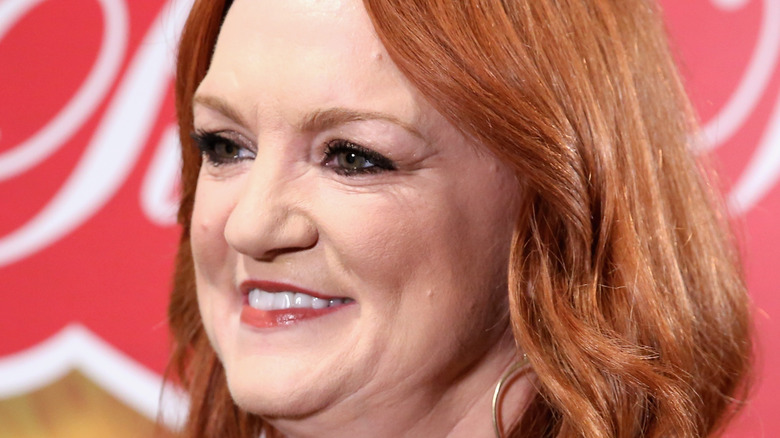 Monica Schipper/Getty Images
It has happened to the best of us. Maybe the waiter brought out more bread than you expected and you "didn't want to let it go to waste." Maybe you are having a bad night or are just particularly bored and you decide to raid the snack drawer. One thing leads to another and you have found that you have eaten much more than you bargained for. According to MyFitnessPal, there are numerous unexpected reasons something like this could happen, including eating too infrequently, mistakenly thinking you're hungry when you're really thirsty from dehydration, or even just not paying attention.
And just as there are many reasons a weight gain journey can sneak up on you, there are many reasons people start their journeys to weight loss. For instance, an eye-opening doctor's visit scared actress Raven-Symoné into changing her eating habits. TV host James Corden said his family was a major motivation to improve his wellness. And The Pioneer Woman Ree Drummond reached a low point while snacking.
A fateful night of chips and salsa changed things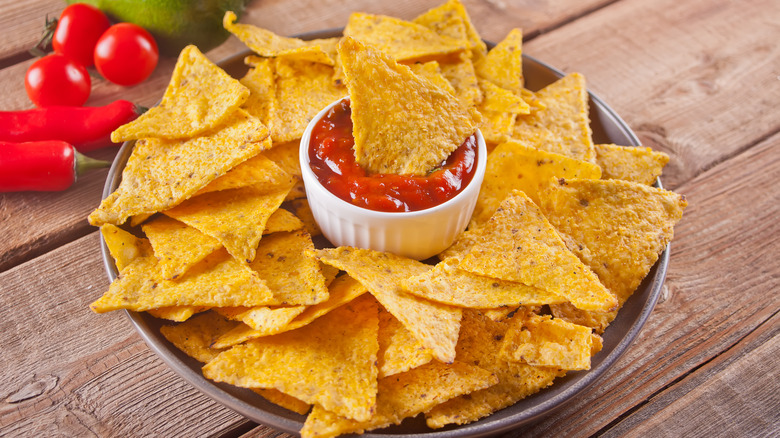 Zulfiska/Shutterstock
Ree Drummond spoke with Entertainment Tonight in an exclusive interview and revealed why she embarked on her 50-pound weight loss journey. It all started with a moment of snacking that got out of hand. According to Drummond, "I basically hit rock bottom eating chips and salsa one night. I went a little overboard, but I thought that night, 'I am going to start tomorrow, I am doing something different.' And I just started and I almost lost 60 pounds now."
Entertainment Tonight notes that Drummond was also driven by her family in more ways than one. She was "trying to get in shape" for her daughter's wedding when her husband Ladd broke his neck in an accident on the family ranch. Ladd would play an active role in keeping her active. Drummond recalled that he "was in his neck brace kind of immobilized, but he was training me in the living room telling me to get lower with my lunges and my squats. He was like, 'You're not doing it right!' So he was sort of my unexpected trainer during that whole ordeal." But Drummond hasn't gone completely to the green side. She may have changed up her exercise routine and some of her diet, but as she said, "I still eat cake. I just eat a Rhode Island-sized piece instead of a Texas-sized piece."