How Lidia Bastianich Really Felt About Julia Child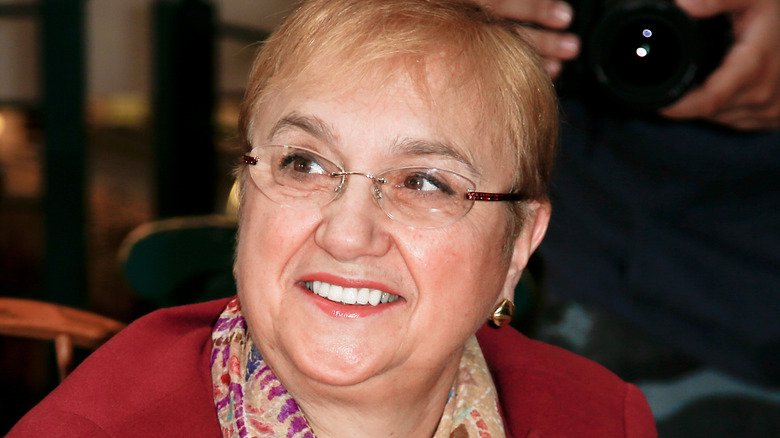 Debby Wong/Shutterstock
Lidia Bastianich is a celebrity chef best known for her PBS series, "Lidia's Italian Kitchen." However, Bastianich is much more than a television personality. The chef came to the United States with her family when she was 12 after fleeing from Yugoslavia's communist rule and ultimately touched down in Queens, New York. After Bastianich met her husband, Felice, they opened a restaurant called Buonavia. According to the Daily Meal, the young restaurateur actually learned how to cook at the eatery she owned. Her skills improved rapidly and the couple opened another restaurant called Villa Secondo. 
The Bastianich family continued to grow their restaurant empire, opening Felidia and Becco in Manhattan. The restaurants were family affairs with son, Joe, joining Bastianich and Felice in the business of running the establishments.  
Bastianich gained even more popularity when iconic chef Julia Child invited her on her show, "Julia Child: Cooking With Master Chefs," in 1993. Child had eaten at one of Bastianich's restaurants with James Beard, coming specifically for the risotto dish, according to GBH. Five years later, in 1998, Bastianich launched her own television show, "Lidia's Italian Kitchen" (via Daily Meal). Child was the catalyst to launching Bastianich's television career, but how did Bastianich feel about Child?
Julia Child was a mentor and a friend to Lidia Bastianich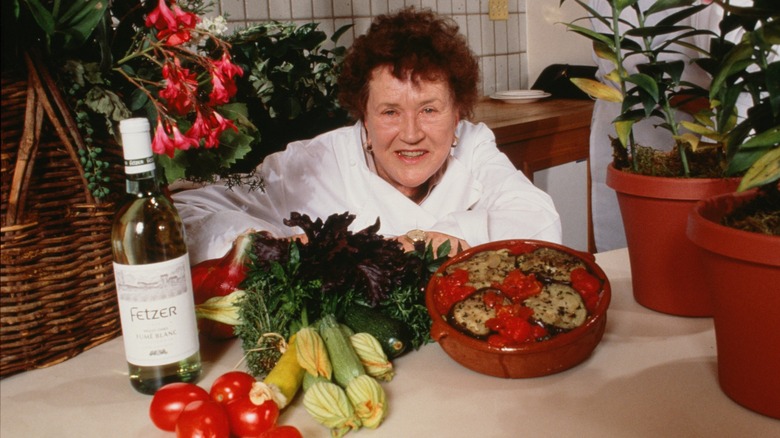 George Rose/Getty Images
Bastianich considers Child a mentor and a friend. During an interview with the Daily Beast, Bastianich recalls Child coming to her home for dinner, saying that Child requested a tutorial in making the risotto she loved so much. "I fondly remember Julia swaying back and forth in time to the sounds of the accordion while humming along," she shares. Bastianich added that on that day, "Julia was Italian and a part of our family. I loved every delicious moment of it." The meal that Child and Bastianich shared included a wild mushroom risotto, roasted veal shank, orecchiette with broccoli di rape and sausages, and a nougat semifreddo for dessert. 
Bastianich said her friendship with Child continued until the very end of the master chef's life. "I went to visit her in Santa Monica. It was, I think her last week or two. But it was beautiful until the very end. She was such a grand lady," she shared with GBH.