Over 20% Said This Was Their Favorite Jack In The Box Breakfast Item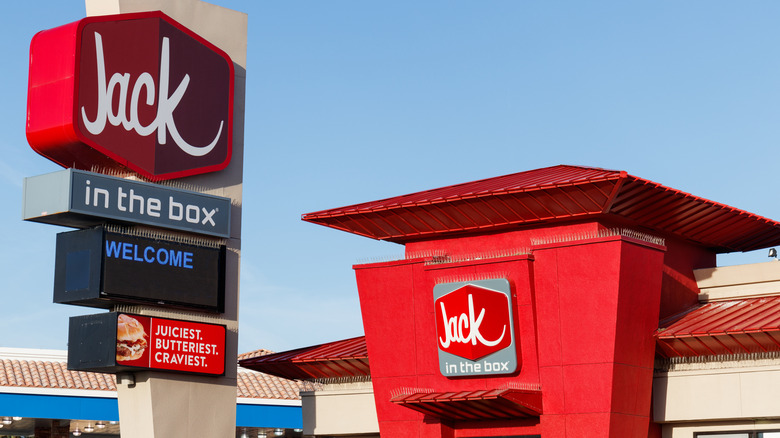 Jonathan Weiss/Shutterstock
Unlike McDonald's, Jack in the Box doesn't bring all day breakfast in and out of rotation, you can order an egg sandwich any day at any time. This has actually been its practice for over 50 years, since they first started selling breakfast foods in 1969 (via Delish). Additionally, it was the first fast-food restaurant to serve any type of breakfast item at all. While the company may be known for its hamburgers and tacos, true fans know its breakfast is like no other.
Knowing you have all day to grab an egg sandwich can make the decision of what to get a little harder. If you're in need of a little help when choosing what to order, a recent Mashed survey asking respondents what their favorite Jack in the Box breakfast item showed that over 20% were all fans of the same thing. When presented with seven options, over one-fifth of respondents were steadfast in their loyalty to just one.
If you've never tried Jack in the Box breakfast, or have felt that items you've chosen in the past were a little bland, maybe these results will steer you toward your next favorite breakfast.
People love this breakfast biscuit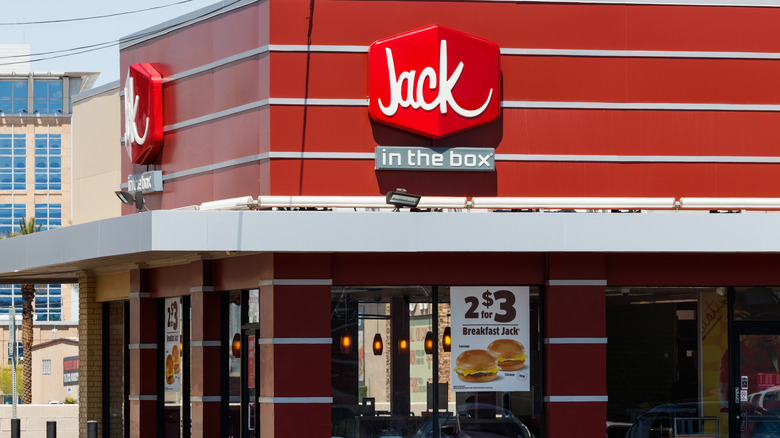 Jonathan Weiss/Shutterstock
Out of the 629 U.S. respondents, 20.83% said the bacon, egg, and cheese biscuit was the best breakfast item you can get at Jack in the Box. They know you can't go wrong with gooey cheese, greasy bacon, and a savory egg all smashed between a buttery and flaky biscuit.
Second place was a close call with the stacked croissant, loaded breakfast sandwich, and ultimate breakfast sandwich all nearly tied for the ranking. They received 15.9%, 15.1%, and 15.4% of the votes, respectively.
The bacon breakfast jack and the grande sausage breakfast burrito each received a solid 11.92% and 12.4%, not a bad ranking overall. The meat lovers' breakfast burrito came in last, with only 8.43% believing it was the superior breakfast item.
Per Chew Boom, the company debuted a new cheddar biscuit in August, which is sure to elevate people's favorite sandwich even more. Yet, if you want to stick with the classic bacon, egg, and cheese biscuit, that's definitely an option, too. You can get one at any Jack in the Box location, and you might as well throw in an iced coffee with that, too.