Rachael Ray Just Shared Her Exhausting Hurricane Ida Struggles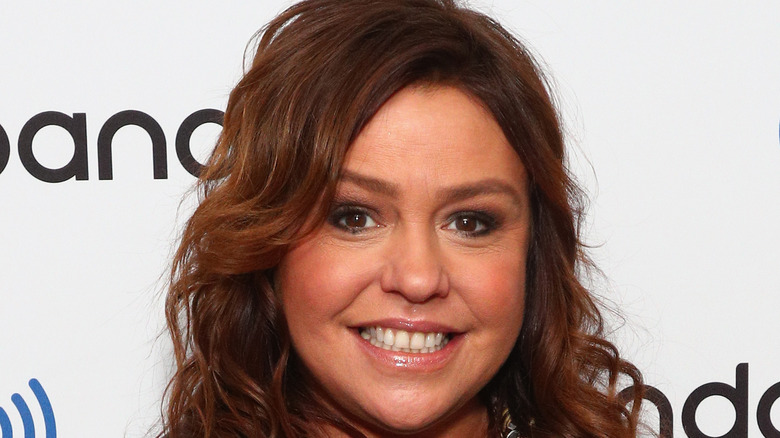 Astrid Stawiarz/Getty Images
Fire. Check. Flood. Check. Pestilence. Check. It's been a tough year for Rachael Ray. Just like the rest of us, the queen of all things EVOO endured the challenges of the global pandemic, but on top of that she and her husband, John Cusimano, lost their house in Upstate New York to a devastating fire in August 2020. Then, just more than a year later, the couple's New York City apartment was destroyed by flooding during Hurricane Ida.
"We had finally just finished the work on making the [NYC] apartment over. And then, Ida took it out. And I mean, out. Down hard," Ray told People. "Like, literally every speaker in the ceiling, the fireplace, every seam in the wall ... It was like the apartment just literally melted, like in 'Wicked' or something."
Ray and Cusimano purchased their six-level East Village apartment in 2004 for about $1.4 million (via The Wall Street Journal). In 2008, they purchased an adjacent apartment for $1.25 million, setting it up as a guest suite connected by a sliding door. A 12,000-square-foot roof deck where Ray entertains and grows flowers, herbs, and tomatoes crowns the living space, offering al fresco views of Midtown (via The Wall Street Journal).
When it rains, it pours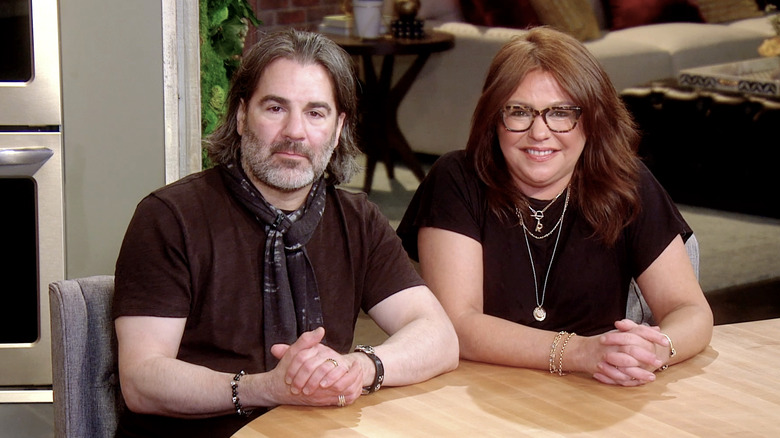 Jamie Mccarthy/Getty Images
Hurricane Ida wreaked so much havoc across the greater New York City area that it took a remediation team of professionals skilled in assessing and repairing water damage a week to arrive and evaluate the situation. That's when things got worse before they could get better.
"They put up their fans and their humidifiers," Ray told People. "And then, they make a hole in the wall and break the main water pipe and flood the entire building down to the first floor, from our apartment on the sixth floor."
It's not clear where Ray and Cusimano are living while the NYC digs undergo extensive repairs. They've been spending time in a guesthouse on their Lake Luzerne property — about 3.5 hours north of Manhattan — while rebuilding after the fire that destroyed their main house there. Production for Season 16 of the Rachael Ray Show began in early September, when the show announced filming would be split between the New York City studio and Ray's home in Upstate New York.