Shake Shack Has A Whole Menu For Dogs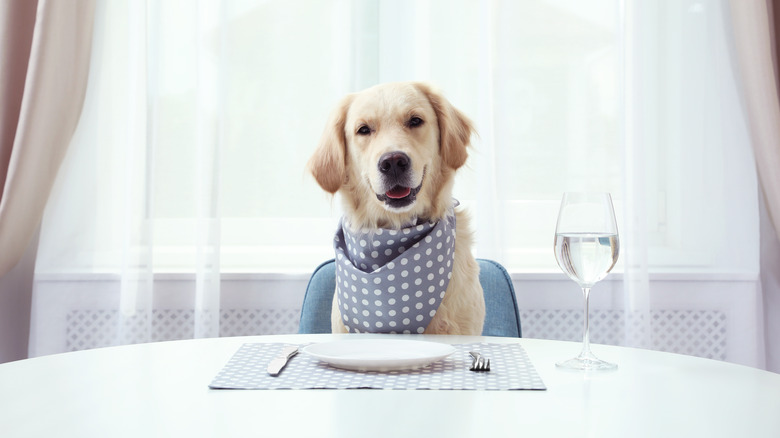 New Africa/Shutterstock
Eating at your favorite restaurant should be a dog-friendly experience whenever possible. After all, why should your beloved pet be left out of the equation? Thankfully, some brands have taken note and have made it possible for pets to dine at their restaurants. According to Eating Well, Dairy Queen offers something called a "pup cup" that's basically a bit of vanilla soft serve in a cup. Per some Redditors, this depends on the Dairy Queen outlet you're at and not all of them have the treat available. It's also important to ensure that this is safe for your dog to eat because it's not dairy-free.
Another brand that you can rely on for doggie food? Sonic. Many locations have something available, and all you need to do is check with the staff members at the restaurant. Also, if you are chilling at a Shake Shack outlet, you may be able to get access to an entire menu for your pet. A dream come true indeed.
A dog-friendly establishment with several options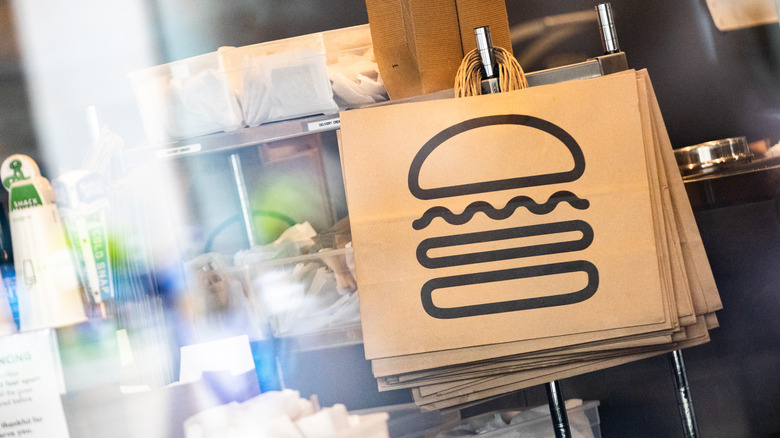 Jeenah Moon/Getty Images
Shake Shack is a pet-friendly establishment that claims to have food options available for dogs at most of its outlets to ensure that our four-legged companions don't feel left out. "Our dog menu is available at most Shake Shacks except stadiums, ballparks, airports, and international outposts," according to a description on the Shake Shack website. This means that your pet can look forward to yummy treats such as the ShackBurger dog biscuits and a serving of vanilla custard, popularly referred to as the "poochini." Ingredients to look out for: eggs, dairy, and sugar. A word of caution, though, small dogs aren't supposed to have this one, but they can taste it!
Another option is the Bag O'Bones that has five tasty dog biscuits especially prepared for Shake Shack by Bocce's Bakery. What a special treat, eh? The next time you are craving a Shake Shack burger, you can take your pet along with you for the ride.