Bobby Flay Fans Are Loving The Sweet Pic He Shared Of His Daughter For National Daughters Day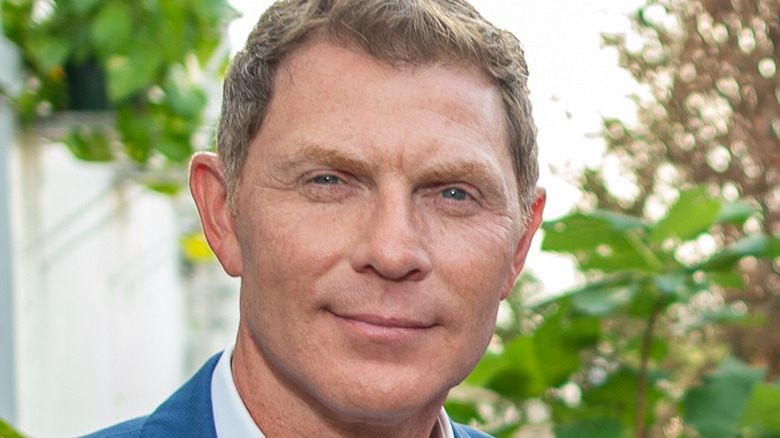 Mark Sagliocco/Getty Images
While Bobby Flay may be most known for his presence on Food Network and quite a few of his relationship controversies, he also can claim the title as one of the most loving fathers out there.
For National Daughters Day, which was September 25, 2021, the celebrity chef posted an old photo with his daughter, Sophie, to Instagram. "Yes, this was a while back, but one of my favorite moments. Dancing in the streets of Puglia, Italy with @abc7sophie You make me prouder and prouder on a daily basis. Keep doing what you're doing. You're a [star emoji] #nationaldaughtersday," Flay wrote.
As we know, Flay largely advocates for traveling, and his daughter's stance is no different. The post got thousands of likes. "Let's run it back!!!!! Love you [three red heart emoji]," Sophie commented in response.
In addition, many followers and friends expressed their love for the father-daughter duo, including Lara Spencer and Emilie de Ravin.
Who is Sophie Flay?
Like her father, Sophie Flay has an impressive presence in the entertainment industry, serving as a community journalist for ABC7 Eyewitness News in Los Angeles, according to her Instagram bio.
On top of that, she co-hosts the "Always Hungry" podcast with her father, contributes on Localish, and starred on The Flay List.
It is evident that, like her father, Flay is a massive foodie. On the podcast that they host, the Flays talk about their favorite recipes and their views on the world of food. Some episodes include "Quarantine Cooking" and "Craft Cocktails."
The podcast is structured like a conversation between them both, which helps fans understand their dynamic better. As her TV personality father's only child, Sophie is very close to Bobby, and each episode allows the listeners to directly hear that.
Needless to say, we're excited for what adventures this iconic father-daughter duo will embark on next.