Read This If You Recently Bought DiGiorno Crispy Pan Crust Pepperoni Pizza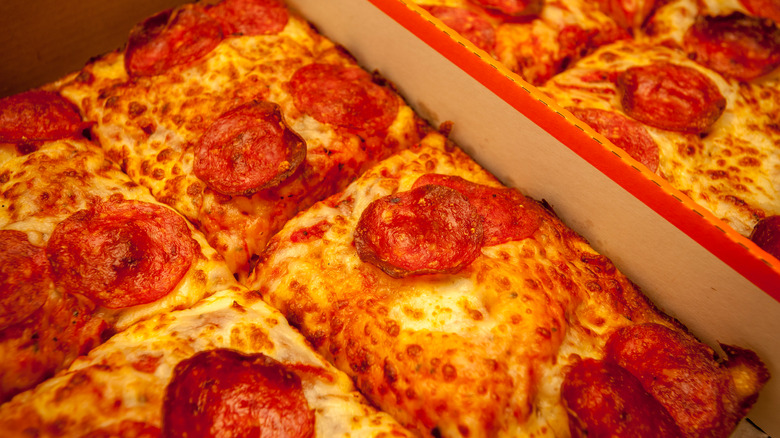 rblfmr/Shutterstock
Imagine: After a long week at work, you're excited to return home on Friday evening and relax. Your friend texts and says they're coming over to celebrate the beginning of the weekend, and they're bringing the ultimate last-minute dinner: frozen pizza. Delicious, filling, easy to make, and affordable, it's the perfect meal for hanging out with friends or getting some downtime when you're stressed from life.
According to Statista, more than 200 million Americans consumed frozen pizza in 2020. DiGiorno, owned by Nestlé, is many people's favorite frozen pizza brand, with an estimated 63 million Americans eating one or two DiGiorno pies a month (via Statista). Given the popularity of the brand, it's very possible that you or someone you know has recently purchased DiGiorno's Crispy Pan Crust pepperoni pizza. If so, you'll need to be aware of some important safety information before popping your treat in the oven.
DiGiorno recalled its Crispy Pan Crust pepperoni pizza due to an unmarked allergen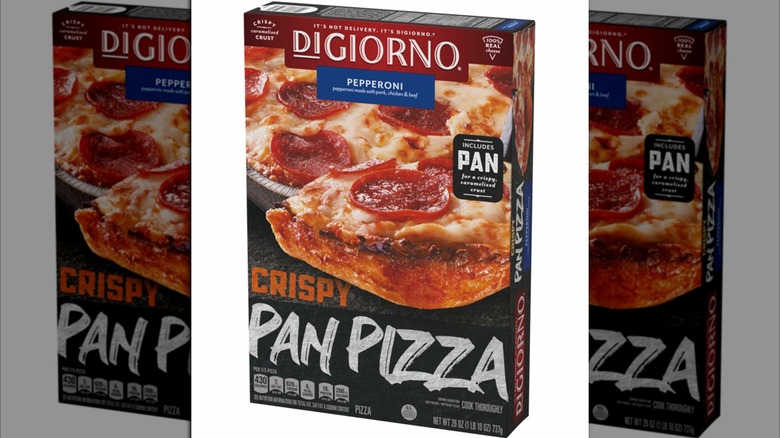 Nestlé USA
Nestlé USA issued a recall on its DiGiorno Crispy Pan Crust pepperoni pizza over the weekend, reports Food Safety News. The recall arose due to misbranding and undeclared allergens in the product. It was discovered (after a customer contacted the company) that some packages labeled "pepperoni pizza" actually enclosed the brand's three-meat pizza, which contains textured soy protein, a known allergen that is unmarked on the pepperoni pizza packaging.
The recall affects nearly 14 tons of frozen pizza — specifically, the 26-ounce packages of DiGiorno Crispy Pan Crust pepperoni pizzas with a "Best Buy" date of March 2022, the lot code 1181510721, and a code reading "EST. 1682A" on the USDA inspection label.
The U.S. Department of Agriculture's Food Safety and Inspection Service is urging consumers with the product in their freezer to throw it out or return it to the store where it was purchased, and it has also made photographs of the affected packaging available for reference (via FSIS). There have not been any confirmed allergic reactions to the product at this time, but anyone with concerns for their health should seek medical attention, a Nestlé announcement advises.