Hulu's New Partnership With Uber Eats Comes With One Serious Perk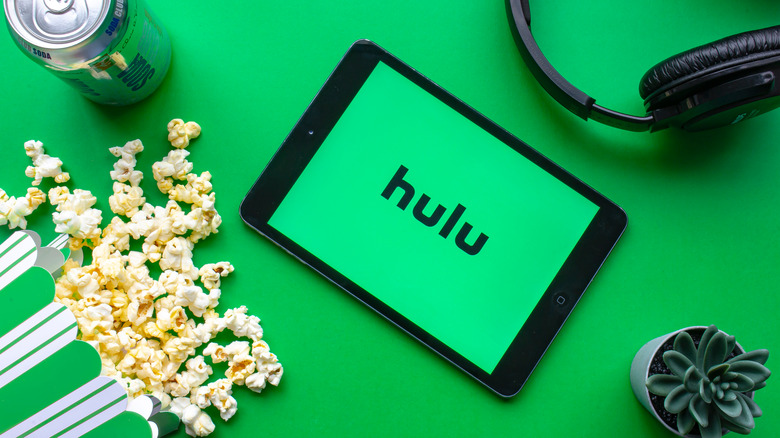 oasisamuel/Shutterstock
Uber Eats and Hulu have entered a natural partnership. One entertains you at home, while the other brings you food. Hulu explained to Mashed in a press release that certain subscribers to Hulu are now eligible for a free six months with Uber Eats Pass. Afterward, the subscription would cost $9.99 per month. The specifics are that you must be a Hulu subscriber in good standing, are a new subscriber with Uber Eats Pass, and have not previously participated in a free trial with Uber Eats. 
"Hulu and Uber Eats are thrilled to help viewers create more moments with their favorite shows and food pairings," the press release read. "Encouraging discovery of new content and new dishes is something we can all look forward to." In addition, Hulu said the new partnership with Uber is "part of its ongoing commitment to provide subscribers with added value."
And that's not all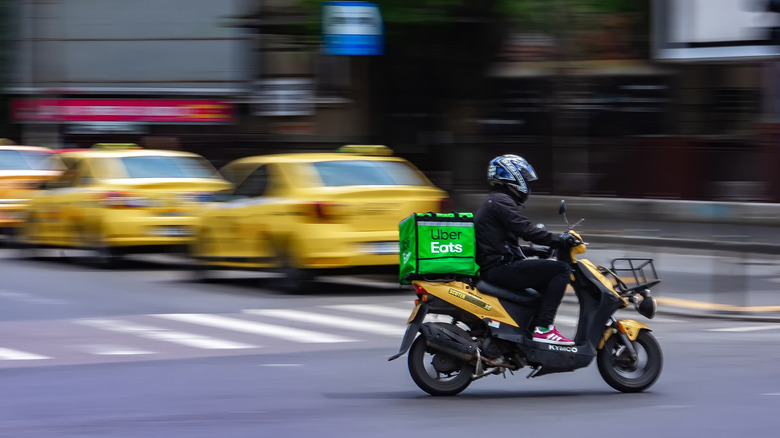 LCV/Shutterstock
In addition to the primary deal, the two companies are running a special offer from September 28 until January 10, 2022. For each month, the first three deliveries that exceed $15 will be 10% off. This is added onto the Uber Eats Pass' regular perk of free delivery. "Eligible Hulu subscribers will receive an email with instructions directing them to sign up for this special offer, or they can visit HuluUberEatsPass.com," the press release reads. Again, this is only available to subscribers who meet the requirements listed above.
This partnership comes as Uber Eats pumps out a series of new aspects. On September 13, Restaurant Business wrote that Uber Eats will introduce tiered payment options for restaurants with the choice of 15%, 25%, or 30%. Then, on September 24, CNET reported that the delivery app teamed up with Rite Aid to ferry non-prescription health products.