This Is The Best Meal Curtis Stone Has Ever Eaten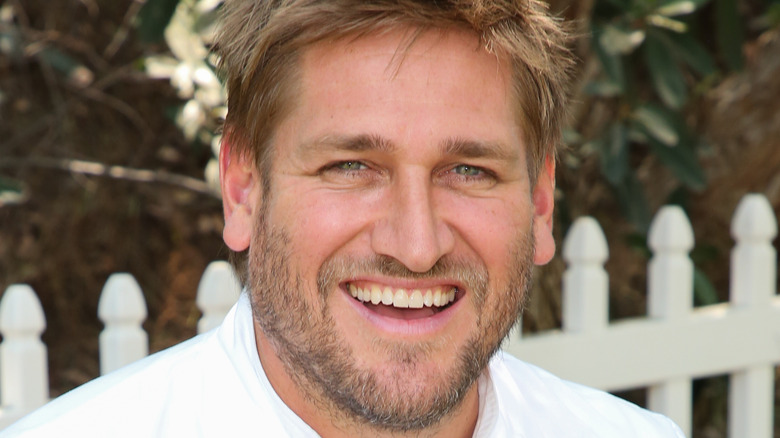 Paul Archuleta/Getty Images
Some meals simply stand out in people's memories as some of the best they have ever tasted. Whether it was a night out at a Michelin-starred restaurant or a surprisingly delicious spread at home, most people can likely point to one or two occasions when the food really blew them away. For celebrity chef Curtis Stone, that moment took place while he was scouring Spain for new inspiration and flavors.
Stone told Insider, "I've just returned from Spain for a research trip with my team from Maude. Along the way, we had so many incredible meals — but the chuleton (steak) from Alameda in Fuenmayor has stuck with me." Stone went on to add, "the meat is from Galicia and the balance of beef and fat was just perfect." But for those who are not familiar with Spain's hidden gem, you might not know what chuleton is or why this one, in particular, was so exceptional to the Michelin-starred chef.
Chuleton is Spanish rib steak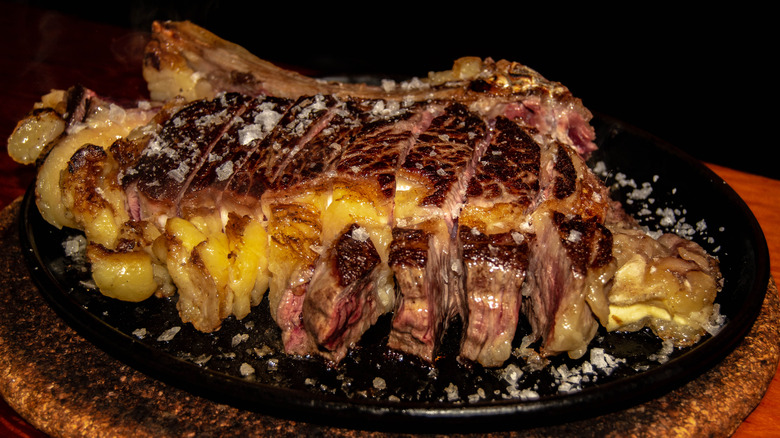 Tolito/Shutterstock
According to Forbes, chuleton, or chuleton de buey, is actually a bone-in rib steak that tends to be cut very thick to serve two people. The meat is usually cut from older cows and is cooked over an open flame. While these characteristics contribute to what sets chuleton apart from your typical steak, it is, as Stone mentioned, the quantity and quality of fat that really makes it great.
According to Cook's Illustrated, animal fat creates a new flavor that adds complexity to a dish when cooked. So, to have more fat in a cut of beef, there will be more flavor. Clearly, the chuleton that Stone had was incredibly flavorful and delicious to be the best meal he ever ate. While you might not be able to find the exact same chuleton that won Stone over, you can visit his restaurant, Maude, to give it a try. According to Food & Wine, he added it to the menu in 2018 after returning from his trip to Spain. Now everyone can get Stone's take on this scrumptious cut of steak.