Emeril Lagasse Just Hinted At A Major Change To His Newly Reopened Restaurant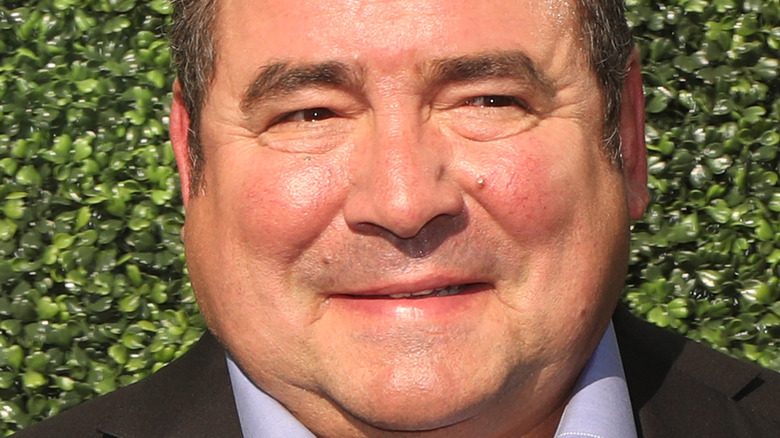 Leonard Zhukovsky/Shutterstock
Few celebrity chefs have the star power of Emeril Lagasse. According to Republic World, the food personality made waves when he starred on the cooking show "Emeril Live" back in 1997 and went on to author over 19 cookbooks and appeared on a variety of television programs. In recent years, the famous chef has had to reconfigure his restaurants and shut down several of his locations, like Tchoup Chop and Orlando's Emeril's Restaurant. While Lagasse has had his work cut out for him, he has continued to whip up great food and brings his large personality into his meals. Like many other cooks, Lagasse faced an unprecedented challenge when it came to navigating the restaurant business during the COVID-19 pandemic. 
Emeril's, the chef's iconic New Orleans restaurant, was scheduled to reopen in August after shuttering a year and a half ago, per 4WWL. In a recent Instagram post, the celebrity cook posted a picture of a meal at the eatery alongside a caption reading, "Tonight we reopen the doors at my flagship, @emerils. After 30 years, the menu remains a reflection of my culinary experiences and continues to take the idea of contemporary creole cuisine to new levels. The original dishes have been refined to reveal innovative techniques that are creative and exciting with robust flavors. My team and I are excited to present the next iteration of 'New New Orleans' cuisine, and introduce 'New Orleans, Refined.'"
A new era for Emeril Lagasse's restaurant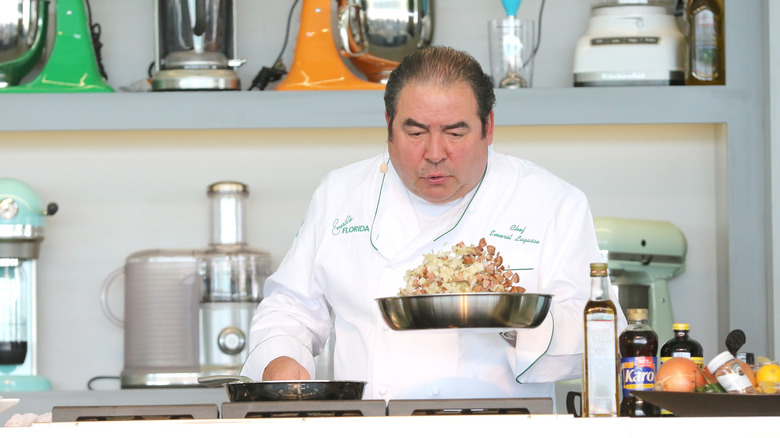 Alexander Tamargo/Getty Images
The Instagram post revealed that Lagasse has some new tricks in store for patrons that love to eat his take on elevated Cajun and Creole cuisine. The post has raked in over 2,000 likes since it first went public, and attracted a ton of positive replies, ranging from "All the best chef! I'll be by soon," all the way to "Hope to get there sometime. I've visited coastal several times but would love to try the Nola style." The update comes just in time, since Lagasse lost 500 employees over the course of the pandemic and while Emeril's used to staff 110 cooks and servers, the reopened restaurant plans to only accommodate 70 positions (via 4WWL). 
The chef now only maintains three open restaurants after losing three over the course of the pandemic after failing to secure PPP loans to keep his locations financially afloat. Only time can tell what happens next to this iconic New Orleans eatery, but with any luck, Legasse's changes can attract a new crowd ready to enjoy all the pleasures this restaurant can dish out. If you find yourself in the Big Easy anytime soon, make sure to check out this location and see what has changed.