Why Lena Dunham Had 7 Cakes At Her Wedding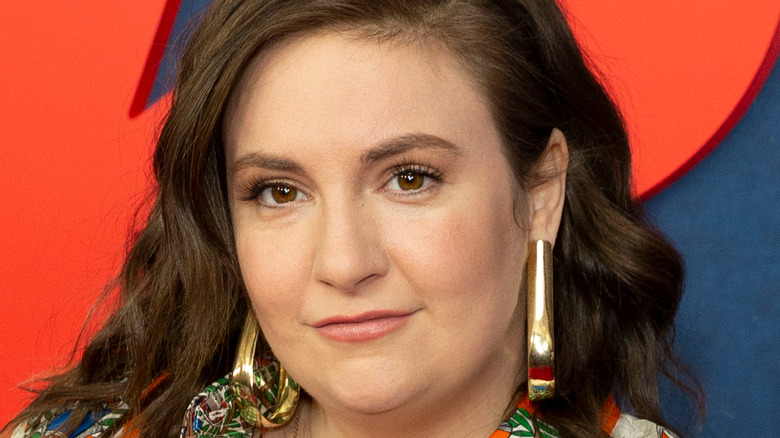 Lev Radin/Shutterstock
You may remember Lena Dunham from her HBO show "Girls," a sort of "Sex and the City" for millennials where the women are more interested in books and music than they are in shoes or cocktails (via The Guardian). Thanks to that show, Dunham was the it "girl" of a decade ago. She may be out of the spotlight now, but Dunham has had plenty of work since "Girls" wrapped. (Did anyone catch her scene in "Once Upon a Time in Hollywood"? It's on YouTube.) Recently, she was also busy planning a wedding ... during COVID-19 restrictions ... in one month. Wait — aren't you supposed to send the invitations six to eight weeks in advance?
Anyhow, Dunham and newlywed husband Luis Felber somehow pulled off a wedding with one month of lead time, despite the fact that some guests had to navigate international travel to London during a pandemic (via Vogue). Oh, and Dunham chose a wedding planner who had never planned a wedding before. Despite the obstacles, the actor/writer/producer and the Peruvian-British musician exchanged vows they wrote themselves (natch) on September 25, per Instagram.
Lena Dunham was obsessed with a 'very spiritual and literary' London cake shop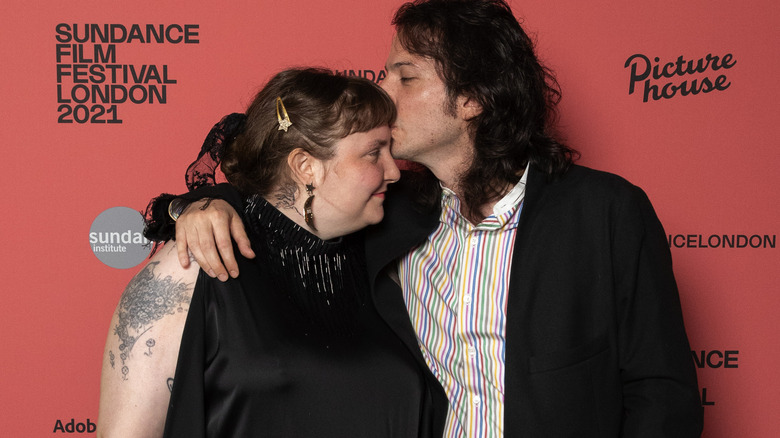 John Phillips/Getty Images
With so much planning to do for her wedding and so little time, Lena Dunham might have been excused if she and groom Luis Felber would have just made a run to the nearest London-area Costco for a wedding sheet cake. But no, Dunham was obsessed with a cake shop next to the London Review of Books bookstore. Baker Terry Glover was able make not one but seven wedding cakes in short order, according to Vogue. All seven cakes had different personal touches, including the cutting cake with its two raccoons — Dunham and Felber's favorite animal. Glover also made a "Bojack Horseman"-themed cake, a Kama Sutra cake, and a chocolate cake with cherries preserved by the baker herself. Dunham was thrilled to find a baker with a "very spiritual and literary perspective," as she told Vogue, as well as one who could crank out seven cakes with personal meaning with little notice. "She is a maniac," Dunham said.
Seven cakes might sound like a bit much for any wedding and especially for a wedding limited to 60 guests, largely due to COVID-19 restrictions. But Lena Dunham was conscious of not wanting to appear too wasteful. The six cakes other than the cutting cake were all small. "We weren't trying to do insane, 'Queen of Versailles'–level waste," Dunham said.