This Is Wolfgang Puck's Biggest Cooking Mistake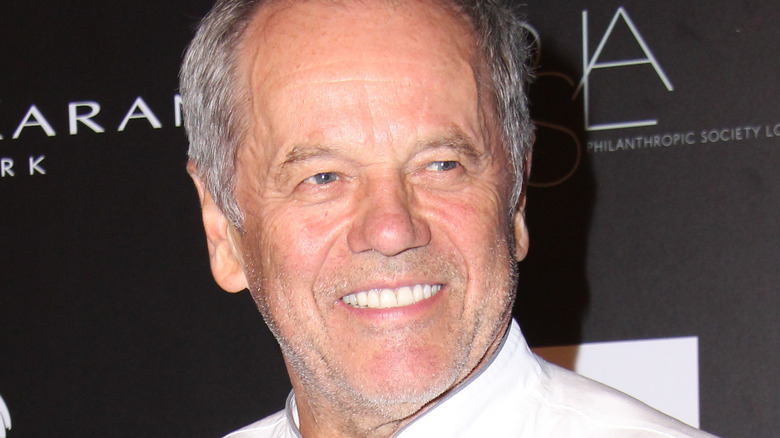 Kathy Hutchins/Shutterstock
It is hard to imagine a chef like Wolfgang Puck making a mistake in the kitchen. The culinary mastermind is known worldwide for his kitchen prowess and even teaches other how not to make mistakes of their own. Even if one were to disregard his most recent venture, a new upcoming HBO Max show about the Wolfgang Puck Catering Company, the man has a ton of TV and restaurant experience under his belt (via Forbes). 
The chef was featured as a guest judge on "Masterchef," a series that helps home cooks hone their skills and show off the ones they already have while competing to win a large cash prize (via The Hollywood Reporter), and IMDB has him featured in everything from other cooking shows, including "Beat Bobby Flay," "Hell's Kitchen" and several iterations of "Top Chef," to acting on "90210" and "The Smurfs." And that's not even to mention his two Michelin stars and mass of other projects (via Fine Dining Lovers). So for someone so in the public eye, is there even room for a mistake?
Even Wolfgang Puck has off days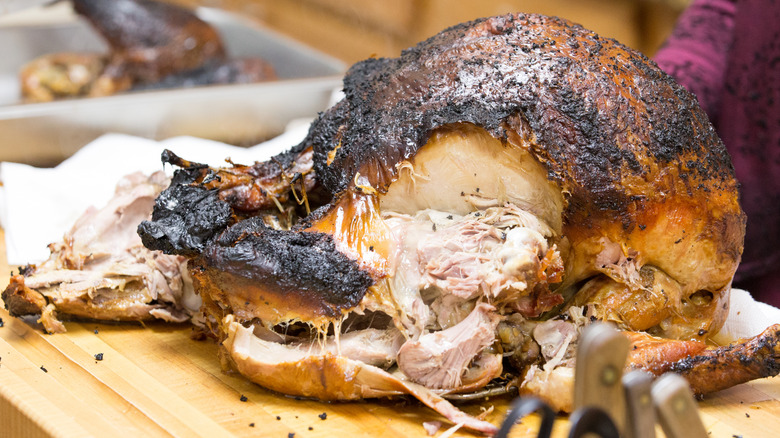 Jennifer McCallum/Shutterstock
Puck spoke to Delish for a feature they were running about prominent culinary artists and their "Most Memorable Mistakes," noting that his was actually on Thanksgiving, a holiday notoriously known for family drama and food plans going awry. He had his chef from Granita in Malibu, Jennifer Naylor, cook the meal for them and he put the turkey in his stove to stay warm until it was time to eat. Unfortunately the chef's lack of glasses led him to accidentally hit the broil button instead of bake and he ended up toasting that turkey's skin to a crisp black.
But of course he knew what to do the fix the situation. Thankfully the interior of the turkey was still intact so he removed the burnt skin, sliced it, and served it. His guests ended up loving it and the burning from the broil evidently gave it a nice smokey touch that they ate right up, literally and figuratively. It goes to show that even the worst mistakes may be able to be salvaged — at least if you are a top chef.