How Much It Would Cost To Take An Online Cooking Class With Wolfgang Puck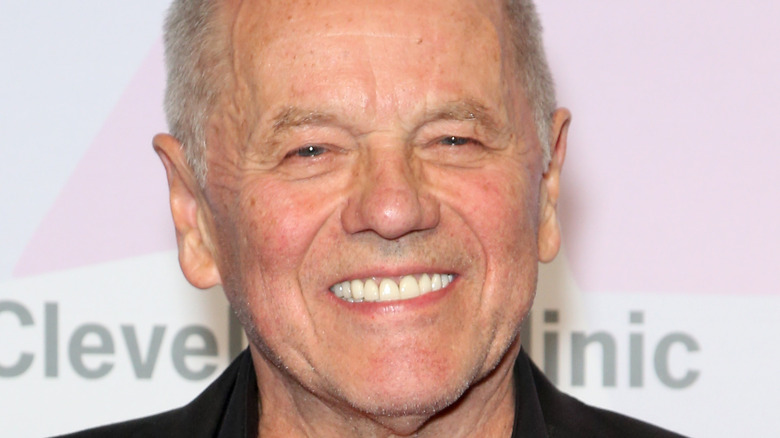 Gabe Ginsberg/Getty Images
Ever wondered what it would take to learn how to cook from the iconic chef who feeds celebrities at the Oscars? Luckily, it's not impossible. Wolfgang Puck has whipped up entire feasts for dignitaries from all over the world at his Beverly Hills restaurants Spago and Cut, and at The Governor's Ball at the Academy Awards (via Fine Dining Lovers). Safe to say, he has a pretty star-studded fanbase.
Thankfully, Puck falls into the category of chefs who are more than happy to share their skills with aspiring cooks, as long as you have the cash to spare for it. Learning how to make the Wolfgang Puck signature Smoked Salmon Pizza, Mac & Cheese, Chicken Pot Pie, and even the recipe to his famous pizza dough, are all up for grabs.
A few years ago, Wolfgang introduced the world to his online cooking school, the Wolfgang Puck Cooking School, a membership-based website that gave access to pre-recorded videos of Wolfgang taking cooks through his signature recipes (via Week99er). Each recipe came with an ingredient list, step-by-step instructions, and a cooking demo from Wolfgang himself. It was priced at $9.95 for a monthly membership or $99.50 for an annual one with unlimited access to the website's resources.
There are multiple ways to take an online cooking class from Wolfgang Puck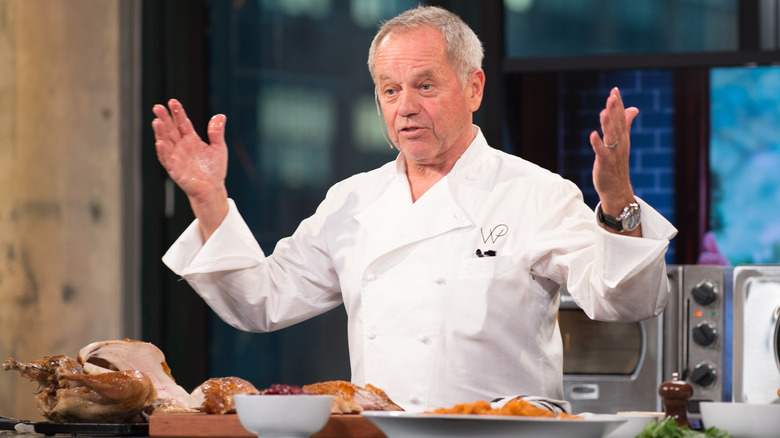 Dave Kotinsky/Getty Images
In addition to Puck's online cooking school, he also offers teachings through MasterClass. Each course is broken down into several small videos, downloadable recipes cards attached to each video, and a class workbook (via Business Insider).
MasterClass currently offers courses from a pretty impressive array of celebrity chefs, including Gordon Ramsay, Alice Waters, and you guessed it — Puck! For $180 a year for site-wide access to all courses, you can watch Wolfgang Puck teach you how to train your palate as well as walk you through making dishes like tuna sashimi, seafood gazpacho, and veal stock at home (via MasterClass).
For something a touch more intimate, Puck offers virtual chef experiences. Per his website, fans can get access to virtual cooking experiences with customized menus wherein a Wolfgang Puck chef will give you a 1.5 hour live cooking demo, answering any questions that you may have along the way. The online demos start from $2,500 with access given to 25 screens (a.k.a. 25 guests) and another $130 if you'd like a provisions box with pre-measured and prepped ingredients to be able to cook alongside the chef. You may not get to learn from Puck himself but a chef trained by the legend is the next best thing.