What Aaron Sanchez's Relationship With John Besh Is Really Like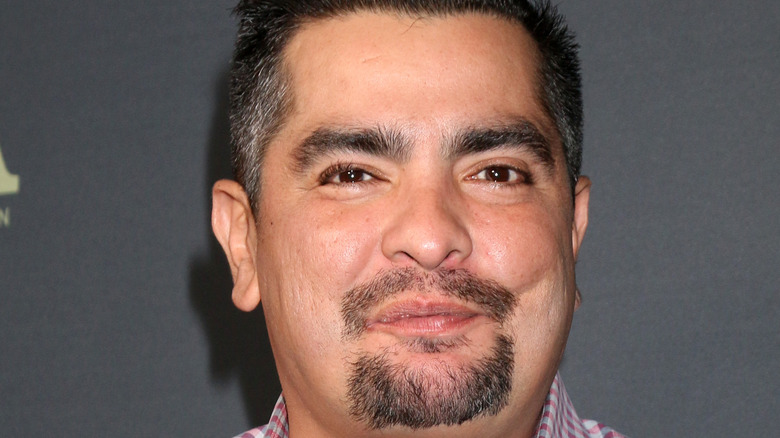 Kathy Hutchins/Shutterstock
Well-known celebrity chef Aarón Sánchez was a longtime friend of fellow chef John Besh. Sadly, things went awry between the two in 2019. According to Eater, Sánchez made the difficult decision to distance himself from Besh after a controversy broke out. The duo knew each other really well at that point. Per Baltimore Magazine, Sánchez really looked up to Besh and was quoted as saying in 2015, "We have been friends for 15 years. Chef John is one of the top five chefs that I admire in the country."
The pair even worked with each other on a promising Mexican eatery in Baltimore called Johnny Sánchez in 2014. And the two chefs were able to work well as a team — Sánchez would suggest recipes, and Besh would add some twists here and there to make things even more exciting. Unfortunately, their partnership did not last for very long.
Aarón Sánchez stopped working with John Besh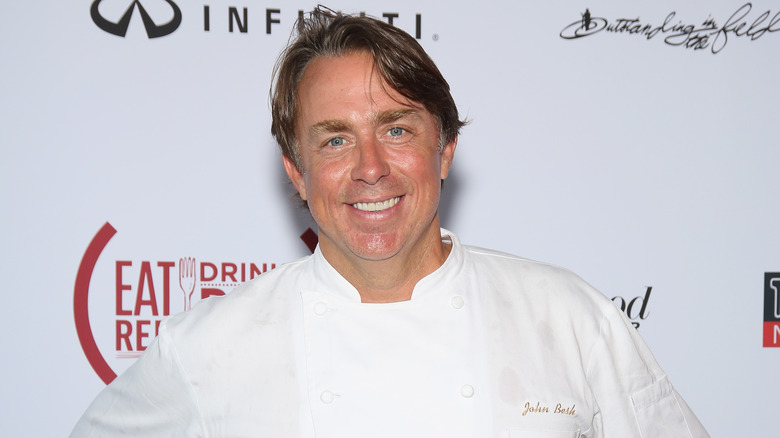 Paul Zimmerman/Getty Images
As reported by Eater, John Besh was heavily criticized after it was revealed that many staff members faced sexual harassment at the chef's Besh Restaurant Group; the original report was published on NOLA.com in 2017. Several female employees said that they were harassed and made to feel uncomfortable while working at the company. The shocking allegations made Aarón Sánchez rethink his business decisions with Besh. The latter said in a statement, "I alone am entirely responsible for my moral failings. This is not the way the head of a company like ours should have acted, let alone a husband and father."
Ultimately, Aarón Sánchez found it difficult to move forward with their business relationship after the controversy. He distanced himself from Besh and chose to "cut ties" with the chef. He also worked on a new deal with other business partners and left Johnny Besh out of the equation.