The Connection Anne Burrell Has To Lidia Bastianich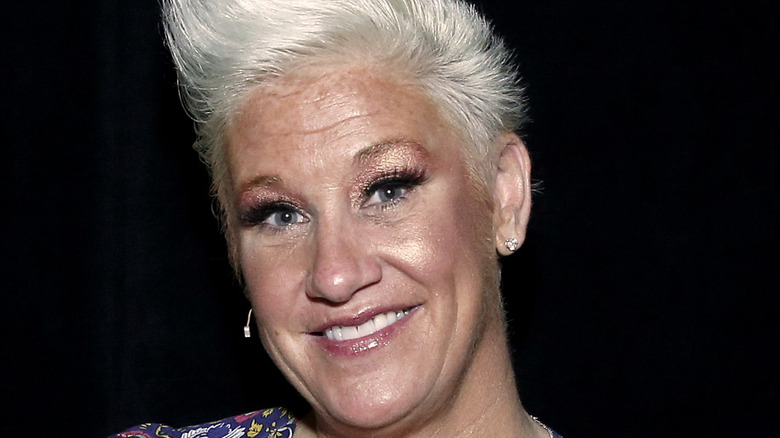 John Lamparski/Getty Images
You know Anne Burrell for her signature wild hairdos, colorful skirts, and appearances on Food Network shows "Secrets of a Restaurant Chef," "Chef Wanted," and "Worst Cooks in America." Burrell has certainly worked her way up the ladder to celebrity chef status. She started her cooking career by obtaining a degree from the Culinary Institute of America and then went on to study Italian cuisine in Italy, where she developed a passion and regard for the region's food (via Food Network). It was upon returning to the States, however, that Burrell connected with chef Lidia Bastianich, a connection that would prove crucial for her career when Burrell landed a coveted position as sous chef at Bastianich's restaurant Felidia. Burrell spoke of the experience of getting the job in an interview with Restaurant Girl.
"I was really hungry for a work experience that I could use what I had learned in Italy. The opportunity to work for a woman appealed to me. I guess Lidia recognized that I really wanted to work hard and learn a lot," Burrell said.
From restaurant chef to TV star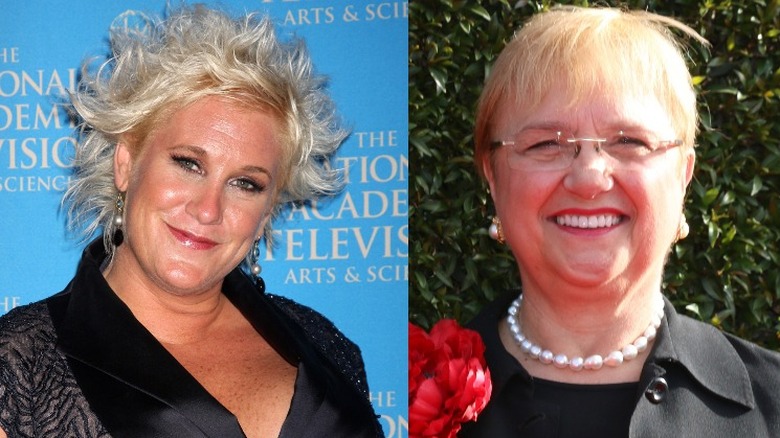 Kathy Hutchins/Shutterstock
Securing the job at Felidia wasn't as easy as walking in and pulling on a chef's jacket. Burrell told Food Network her interview with Bastianich was one of the hardest interviews of her career, as she had to grate seven roots of horseradish, causing her eyes and those of everyone else in the kitchen to water. "They were yelling at me, asking what I was doing there. I was just following Lidia's directions!" Burrell said.
Burrell said Bastianich was one of her greatest mentors. "I loved to see how she cooked and how she dealt with people. And of course it's great to see a woman cooking," Burrell said (via Star Chefs).
Burrell's career took off after her tenure at Felidia not only because of the cooking experience she gained there under Bastianich's direction, but also because of the connection she made with Bastianich's son, Joe. Through Joe, she was introduced to Mario Batali, who invited Burrell to be his sous chef on "Iron Chef America." From here, Burrell's career exploded and led to her status as the celebrity chef we know and love today (via Showbiz Cheat Sheet).