Why Raising Cane's Corporate Employees Are Now Working In Its Restaurants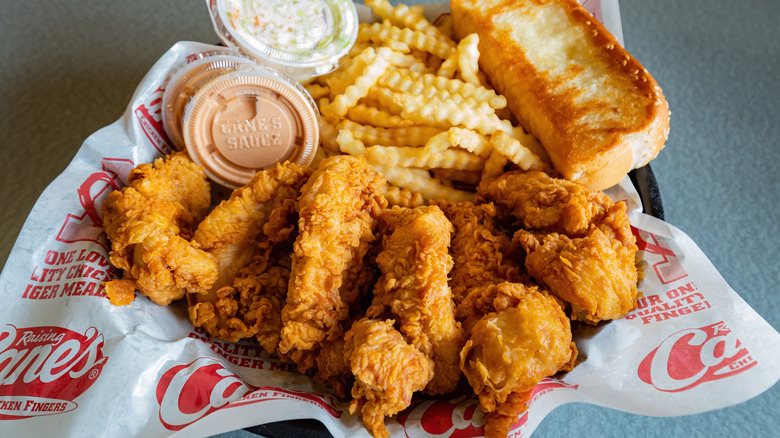 Kit Leong/Shutterstock
As you have probably already heard by now, restaurants have been experiencing an ongoing labor shortage. For the past several months, many businesses, from high-end restaurants to major chains like Subway and Dunkin', have been forced to cut hours or close dining rooms due to a lack of workers, per Business Insider. And the popular Louisiana-based fried chicken chain Raising Cane's Chicken Fingers is no exception, struggling to find staff to work in their 530 locations nationwide.
However, the chain is committed to growth, with plans to expand their footprint in 2022, according to Business Insider. Of course, that is a difficult task to accomplish without adequate staff to man their new locations, but Raising Cane's doesn't plan to let the worker shortage stop them. Instead, the chain has decided to send their corporate employees, most of whom are likely used to sitting behind a desk in an office building, to work behind the counter cooking up food and serving customers at their restaurant locations.
Raising Cane's corporate staff will also be recruiting new workers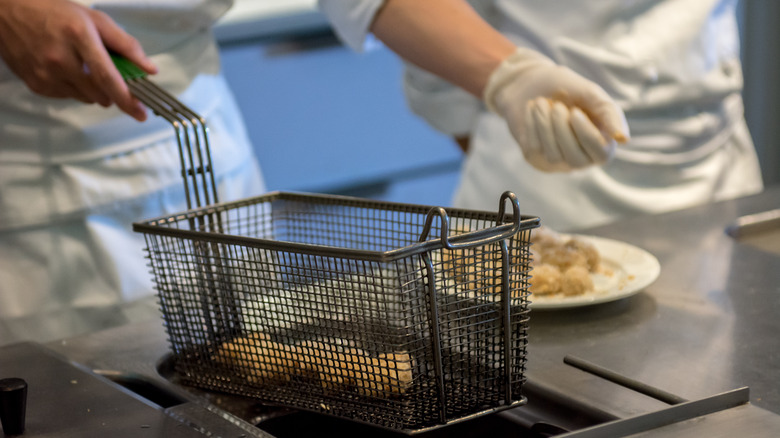 Gunnerchu/Shutterstock
Raising Cane's has sent half of their corporate staff — including senior vice presidents, 250 members of their marketing and training staff, and 200 employees from their Dallas office — to work in their restaurant branches across the U.S., according to Business Insider. In addition to frying chicken and working the cash register, Raising Cane's has also tasked much of their corporate staff with the new priority of recruiting new hourly restaurant workers at these branch locations. Bloomberg reports that the chain plans to hire 10,000 new restaurant workers within the next 50 days, an ambitious goal for a company that currently has about 40,000 employees.
"It's no secret that today's hiring market is a challenge. Ahead of our massive growth next year, having the support we need is critical. We are all in this together," Raising Cane's Co-Chief Executive Officer AJ Kumaran said of their new unorthodox staffing methods in a statement given to Business Insider.