This Mobster Just Opened A Restaurant Inspired By His Time In Prison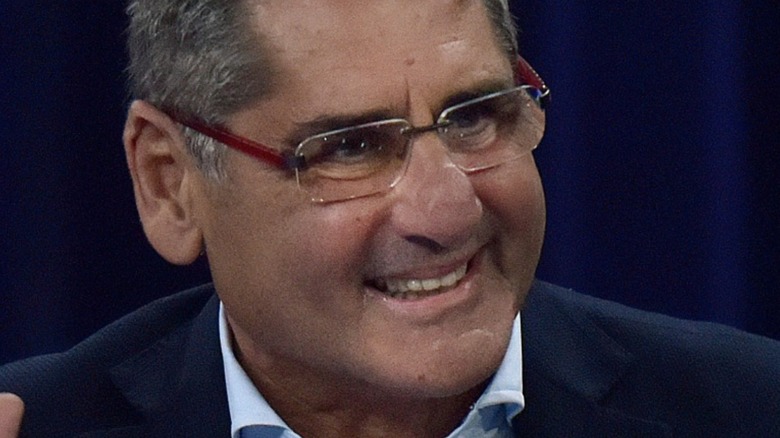 Simona Granati - Corbis/Getty Images
If you've been binging "The Sopranos" in preparation for going to see "The Many Saints of Newark", or perhaps to catch up after you saw the big-screen prequel, you might be left with the feeling that the Mafia is a fictional organization, or perhaps one that went out with the 90s. That's not exactly the case. While Mafia Hitters admits that the Five Families have lost a lot of their oomph over the past few decades, they're still around to some extent. Who knows, maybe they're now selling knockoff Sopranos merch to keep themselves afloat, since crime may or may not pay, but crime-themed entertainment is always good business.
In Italy, however, the mafias (and there are more than one, according to Italy Chronicles) are an integral part of the Italian way of life. Good pasta, beautiful scenery, nice weather, mob-run businesses ... Così è la vita! Even in Italy, though, a former mobster can make it big by capitalizing on his notoriety with a non-criminal enterprise like, for example, a mob-themed restaurant. Such is the story of Buzzi's Burgers.
Buzzi's Burgers has menu items named after real-life mobsters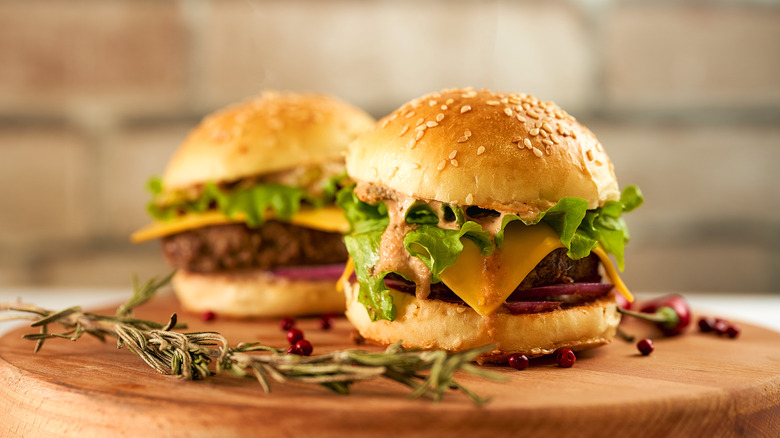 XELARIX/Shutterstock
Buzzi's Burgers is the namesake of owner Salvatore Buzzi, a man who until recently was serving time in prison for a few little issues such as drug trafficking and murder (via Food & Wine). When he finished serving his most recent sentence, he decided to open a restaurant inspired by his criminal past. No, he's not serving up prison food, so no chi-chi, orange porkies, or pruno on the menu. Instead, Buzzi's, located just outside of Rome, serves burgers, hot dogs, and salads. The interesting thing is, these are all named after various high-profile mafios — real ones, not fictional characters. Buzzi did name a few sandwiches after some popular Italian TV shows about the mafia, though, including one that was based on the investigation that sent him to jail. 
Perhaps the most interesting thing about Buzzi's Burgers, though, is the prices. No, he won't be handing out any freebies, since when you're Salvatore Buzzi, you don't need to stay on anybody's good side. There are certain customers, though, that he doesn't mind alienating. As he told an Italian media outlet, "Prosecutors pay double, and judges pay triple." Now that's an offer they can refuse ... and probably will, if they know what's good for them.