Trisha Yearwood Dishes On Her Must-Have Kitchen Tools - Exclusive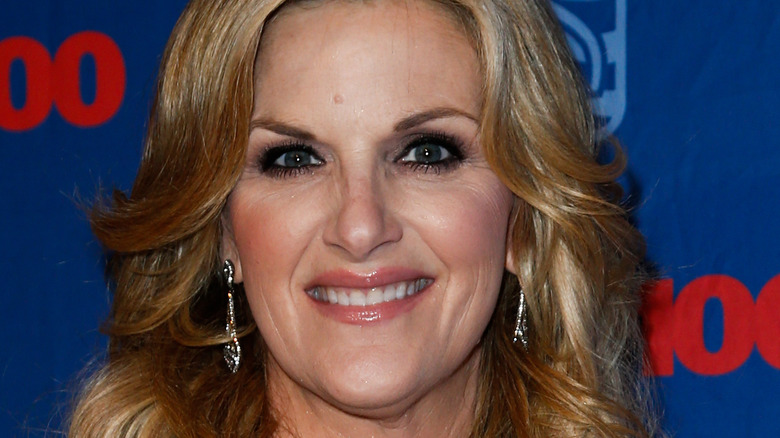 Debby Wong/Shutterstock
We may receive a commission on purchases made from links.
Country music star Trisha Yearwood is no stranger to the stage. She made a major debut on the country music scene in 1991 with her top hit "She's in Love With the Boy" and has continued to wow fans ever since (via Billboard). But the same also goes for the kitchen. Yearwood is now on Season 17 of her Food Network show "Trisha's Southern Kitchen" and she recently released her fourth cookbook, "Trisha's Kitchen: Easy Comfort Food for Friends and Family."
Yearwood's dedication to sharing simple, comfort food recipes with her fans is fierce, and her passion for cooking and sharing a delicious meal with friends and family is just the same.
With all of that cooking experience, certainly Yearwood has found a favorite kitchen tool or two along the way. We went straight to the source to find out. In an exclusive interview with Mashed, Yearwood dished on her top must-have kitchen tools that make cooking simpler, and we're definitely taking her advice!
Yearwood relies on small appliances
When asked about her top kitchen tools, Trisha Yearwood immediately replied with a joke to say her secret weapon in the kitchen is overconfidence. "Because I believe I can do anything," she added. "And it doesn't always work out that way." And while confidence in the kitchen is definitely important, there are some physical tools that can make cooking even simpler. 
For Yearwood, her top go-to appliance she thinks everyone needs to invest in is a good electric mixer. A stand mixer can be utilized to make baking that much easier, along with a variety of cooking applications.
The second must-have tool? A pressure cooker or an Instant Pot, which can cook ingredients or full meals in just minutes, for the most useful shortcut. "We've all got busy lives, and to make it as easy as you can without sacrificing flavor, I'm always looking for those kinds of tricks," she said.
For more from Trisha Yearwood, tune in to Season 17 of "Trisha's Southern Kitchen." To start making Trisha's recipes at home, find great ideas in her latest book "Trisha's Kitchen: Easy Comfort Food for Friends and Family."