This Actress Almost Played Julia Child In New HBO Series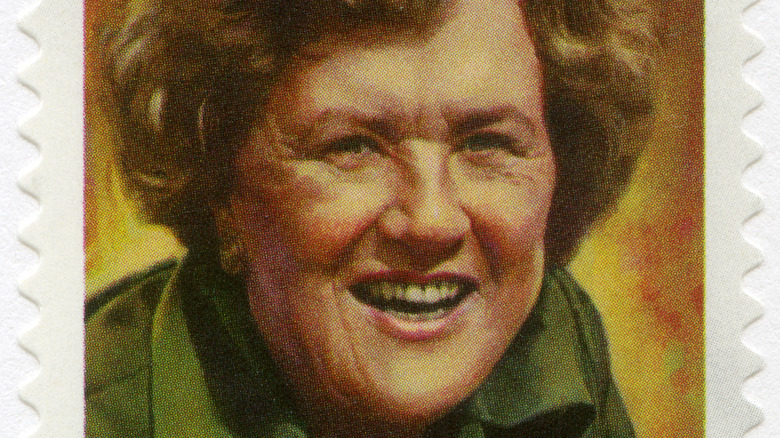 Olga Popova/Shutterstock
HBO's new Julia Child series has foodies talking. Titled "Julia," the television series will follow Child during her time at the "French Chef" television show, a media creation which many people agree launched the food television we know today (via The Hollywood Reporter). The series will star actress Sarah Lancashire as the titular Child, as well as Tom Hollander, Brittany Bradford, Bebe Neuwirth, Fran Kranz, and Isabella Rossellini. HBO Max has ordered the pilot and is in production on this eight-episode series as of July 2021 (via Deadline).
The show, based on the pilot written by Daniel Goldfarb and directed by Charles McDougall, is not to be confused with another biopic of the same name. Sony Pictures will be releasing a documentary also called "Julia" in November of 2021, featuring the life of the iconic chef including never before seen footage (via Muse TV).
Yet while Julia Child fans have a lot to look forward to, the HBO series almost had a very different vibe based on the actress who almost played the titled character — but didn't.
Why did Joan Cusack not play Julia?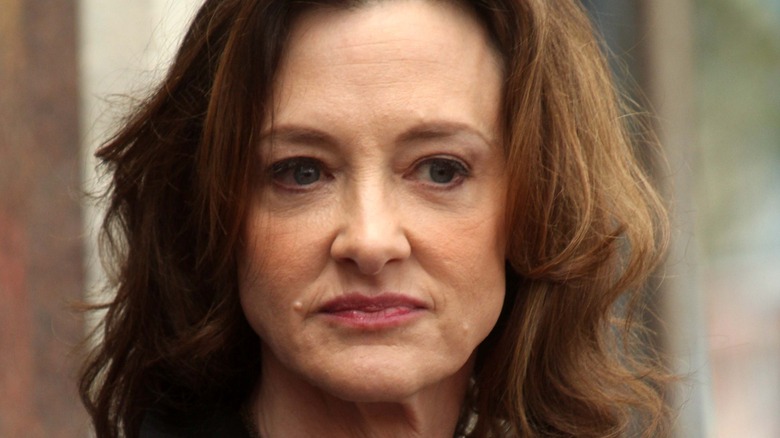 s_bukley/Shutterstock
"Julia," the television series, originally cast the popular comedic actress Joan Cusack in the starring role of their food-based show as announced in 2019 (via Variety). While negotiations were widely announced, Cusack has since been replaced by actress Sarah Lancashire with The Hollywood Reporter sharing that she "fell out of the project."
While no reason is given for Cusack's withdrawal, it should be noted that, between 2019 and 2021, the COVID pandemic has significantly altered many production and personal schedules (via the Los Angeles Times). It's possible that Cusack was forced to withdraw from the series due to prior obligations or scheduling conflicts such as the show "Homecoming" on which she plays Francine Bunda, but we may never know the real reason for her departure.
Instead of Joan Cusack we can look to portrayals of the legendary Julia Child by actresses such as Lancashire in "Julia" or Meryl Streep in "Julie & Julia." If craving more depth, we can always go watch the chef's own shows and appearances too.