The Shocking Move That Got This Wendy's Manager Arrested For Assault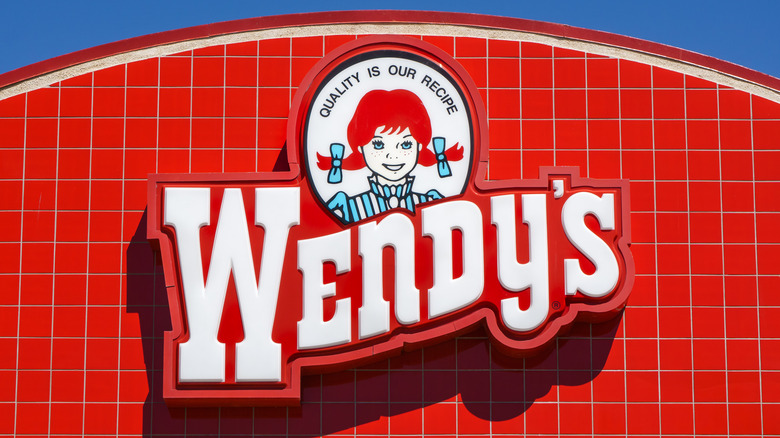 Ken Wolter/Shutterstock
Working in a fast food restaurant can lead to all sorts of frustrations. Employees work long hours for minimal pay, and often little to no appreciation. They also have to deal with annoying orders, frustrating patrons, or worse, irate customers who are increasingly violent. Since 2019, there has been an increase in violent attacks taking place at fast-food and drink chains, according to Insider, which cited examples of a McDonald's manager in Missouri losing an eye after being assaulted with a rake by an ex-employee's father and a shooting at a Burger King in Memphis by customers not happy with the amount of hot sauce on their chicken sandwich. A report by the National Employment Law Project in 2019 also found more than 700 incidents of violence in McDonald's stores from 2016 to 2019.
It's no wonder that some employees are starting to snap and push back on customer demands and complaints. However, one recent example of an alleged assault by a Wendy's manager is still shocking in its brutality. On October 5, a Wendy's shift manager in Huntingdon, Tennessee, was arrested after allegedly pouring hot oil on a customer in the drive-thru who complained that his food was cold (via Newsweek).
The Wendy's customer ended up in the hospital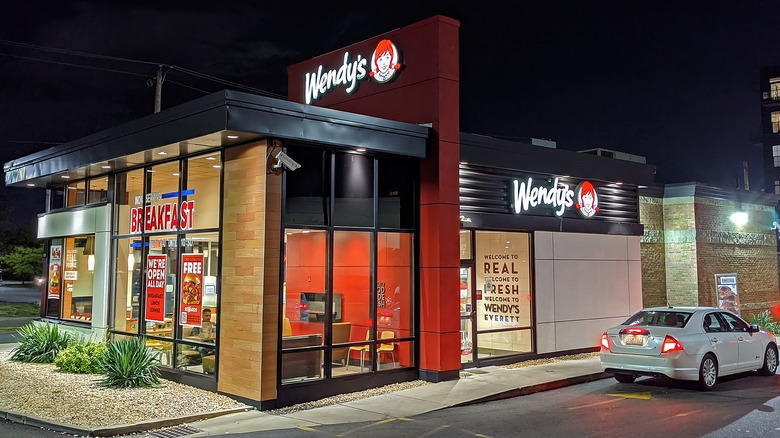 QualityHD/Shutterstock
According to an affidavit published by The Smoking Gun, the complaining customer and the shift manager, who alleged that the customer had been harassing him for "several weeks about dogs," had a history. The manager admitted to throwing hot oil on the customer, an act that was verified by the surveillance video, which showed the manager, in the course of providing the customer a cash refund, walking to the kitchen to grab hot oil in a metal pan, and then dousing the customer with the oil. The customer was later treated at the hospital for burns on his left side and arm, which showed extensive blistering.
This is not the first time that a fast food manager has thrown things at a customer. In 2016, a Burger King manager in New Hampshire was arrested for assault for allegedly throwing sauce at a customer who complained that her burger had no buns (via Consumerist). And in August 2021, the manager at a Baltimore Chipotle allegedly threw scissors at a customer after he complained that his order was taking too long (via Fox Baltimore). It can be frustrating for an order to not go as planned. It can be equally frustrating to have to deal with an angry customer. But please, don't throw things at other people, especially hot oil!