Costco Shoppers Can't Get Enough Of These Biscoff Cookie Butter Ice Cream Bars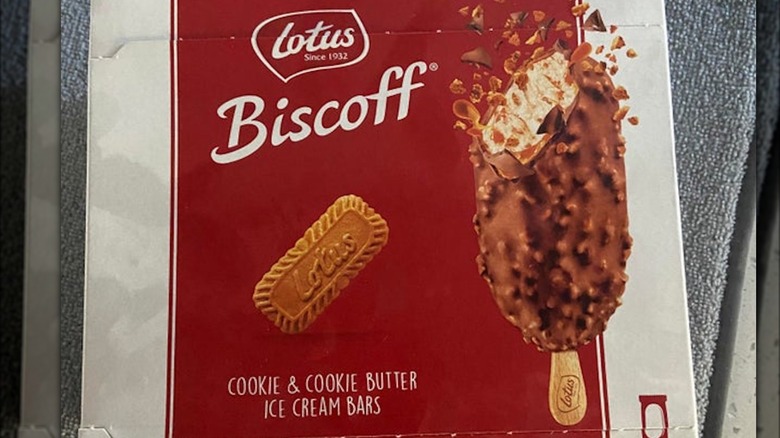 Sheila Fitzgerald/Shutterstock
How much fun is it to shop at Costco? We don't know about you, but we love to stroll the wide, climate-controlled aisles of this wholesale giant with more than 550 locations across the United States (via Cheapism). There's the free samples. There's the food court. And, of course, there's all the tempting food for sale, from juicy rotisserie chickens to thick-cut bacon to creamy almond butter.
One of the ways in which Costco frequently goes above and beyond is with desserts. The chain seems to offer every imaginable treat a sweet tooth could crave. There are cherry danishes from Costco's in-house bakery, oversized blueberry muffins, tins of chocolate-dipped European-style butter cookies, and a variety of creative ice cream flavors, just to name a few.
There's one specific frozen treat that Costco shoppers can't seem to stop raving about: ice cream bars from the company that produces Biscoff, those crispy, spiced, caramel-y cookies that are still occasionally served on Delta flights.
Redditers love these ice cream bars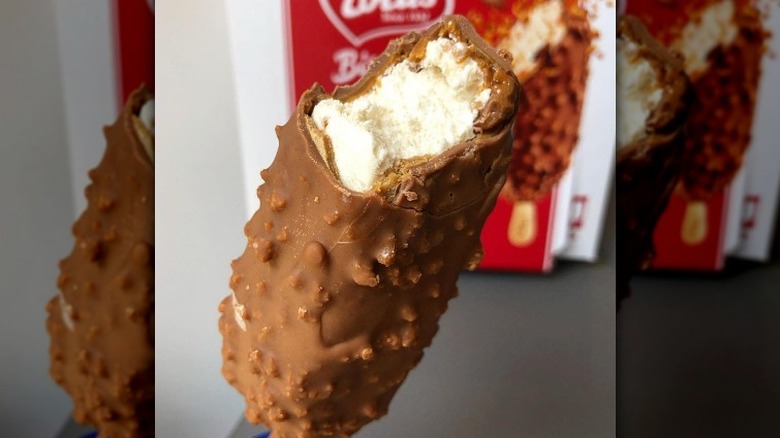 Facebook
It seems like there's a subreddit for pretty much every topic under the sun, and Costco stores are no exception. Over at r/Costco, dedicated Costco shoppers share everything from their favorite healthy snack options to their thoughts on the food court's latest options. Yesterday, Reddit user u/305golf dedicated a post to Lotus Biscoff ice cream bars. And judging by the response to the post, that user is not alone in their love for this tempting-sounding dessert.
"Lotus Biscoff Ice Cream," u/305golf posted. "I enjoy these cookies, didn't know they had it in ice cream." "Those things are DANGEROUS. I only learned that after I killed half a box in like 1 hot summer day," u/devilsbard responded. "Came here to write EXACTLY the same thing," added u/redditisonomatopoeic. According to the Lotus Biscoff website, these bars are laced with Biscoff cookie-flavored spread and dipped into a chocolatey, Biscoff cookie-studded coating.
We haven't tried these ice cream bars yet, but we have to say, they sound pretty darn good. We know we'll be heading straight to the freezer cases the next time we hit our local Costco.