McDonald's France Has Been Accused Of Illegally Marketing To Children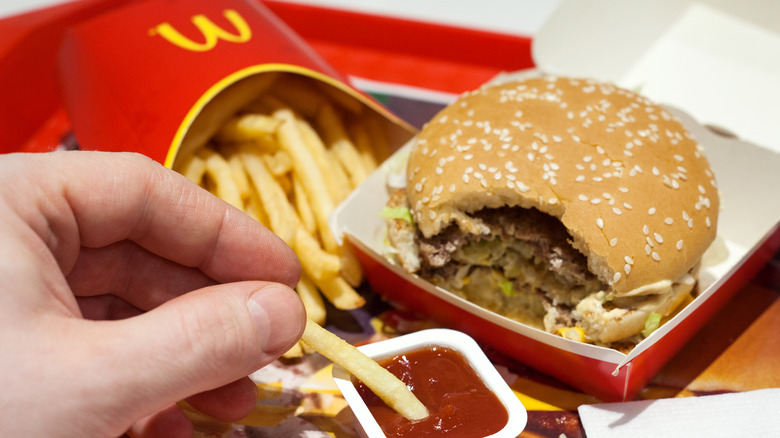 8th.creator/Shutterstock
McDonald's has found itself in hot water — or, shall we say, l'eau chaude — this week as the result of a complaint filed against the French branch of the global burger chain, which has come under fire as some question the legality of the company's online advertisements.
According to Radio France Internationale, the suit against the corporation claims that McDonald's France has been illegally utilizing social media influencers to secretly advertise to children across websites like YouTube by inserting hidden product placements into kid-friendly content. The illicit advertisement complaint was brought forth by consumer advocacy group UFC-Que Choisir (translating to 'What To Choose'), which specializes in advocating for public policies that affect the rights of consumers, and defending the rights of those consumers against corporations, according to RFI.
In a statement released Wednesday, UFC accused McDonald's of "deceptive business practices," claiming that the company had inserted undisclosed product placements directly into programs and content aimed at young viewers. The group claims that these sneaky ads are "all the more serious given the targeted community is composed of children, who are less equipped than adults to recognize hidden advertising messages."
This group claims McDonald's ads go against French law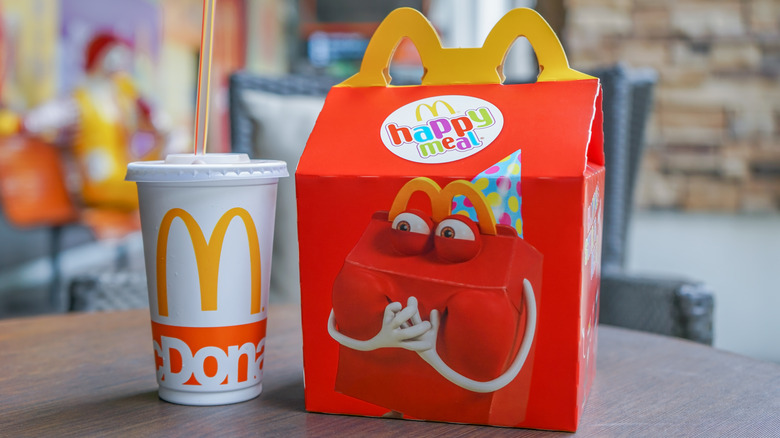 Ratana21/Shutterstock
The French advocacy group accused the fast food juggernaut of "discreetly calling on the support of young influencers to encourage their audience of children," in an effort to get them to purchase McDonald's meals, RFI reports. 
The alleged undisclosed partnerships include YouTube videos on channels geared at young children, featuring young actors opening mystery packages full of Happy Meal toys. Other Youtube videos mentioned in the complaint featured kids playing make-believe restaurant with "impeccable McDonald's packaging," which the UFC believes to be supplied by the company with no disclosure of "the existence of a partnership."
If UFC's accusations prove to be true, it could potentially have serious implications for the French McDonald's corporation due to an existing set of French advertisement laws. The laws in question, which were passed in 2010, banned concealed or deceptive advertisements and outright outlawed ads that are run during children's programming. This statute was part of a larger effort across the European Union not to display any type of food-related advertisement in content aimed at kids.
Despite these efforts, it's unlikely McDonald's will face any major consequences from the complaint, as French courts have yet to clarify whether or not the advertising laws specifically apply to social media. For now — whether or not the fast food chain has initiated the online partnerships in question — it's unlikely that kid-centric McDonald's online content will be going anywhere anytime soon.