Liam Hemsworth's Favorite Childhood Meal Is The Most Australian Thing Ever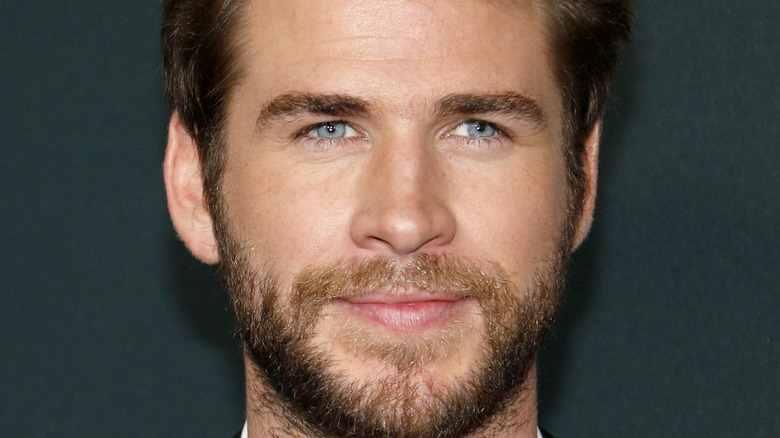 Tinseltown/Shutterstock
A-List celebrities can certainly afford to have a personal chef whip up the best of the best for their meals, sourcing exotic ingredients and crafting avant-garde dishes that wouldn't be out of place at a Michelin-starred restaurant, just for the star's regular dinner. They can also likely snag just about any reservation they want at the world's top restaurants, having their meals prepped by iconic chefs who have countless awards in the industry. However, at the end of the day, celebrities are humans, too. And sometimes, they just want the comforting fare that they remember from their childhood. 
Liam Hemsworth is no different. While many celebrities name particular cuisines as their go-to options, from Harry Styles' love for Mexican fare to Helena Bonham Carter's passion for Italian food, according to Delish, Hemsworth has a very specific childhood favorite that definitely speaks to his Australian roots. But, for those who didn't grow up Down Under, it might be a bit of an acquired taste.
The meal that Hemsworth remembers incredibly clearly from his childhood, as he revealed to News AU, was a slice of toast slathered with Vegemite, a yeast spread, and some Milo, or chocolate milk. As he emphasized, it wasn't just a favorite. He "lived on it" (via Delish).
The depth of his devotion to the meal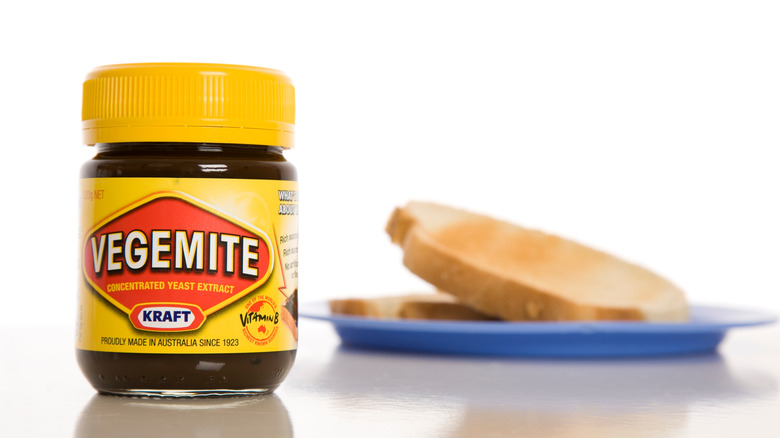 Tap10/Shutterstock
Sure, Hemsworth made a reference to the childhood meal that he dined on constantly as an after school snack, but that particular food obsession is a thing of the past, right? Well, not according to a particular ex of his. As many devoted followers of celebrity relationships will know, Hemsworth had a long-running on-again, off-again relationship with actress and pop star Miley Cyrus. And at one point in their relationship, Cyrus decided to pay tribute to her partner by getting a piece of ink dedicated to him (via Elle). However, Cyrus didn't get his name, or even a picture of him. Instead, she decided to permanently ink something on herself that represented Hemsworth perfectly — a jar of Vegemite.
That's right, his obsession with Vegemite is so well-known that it's what his long-time partner decided to use as a visual symbol for him. Hemsworth returned the favor by getting his own tiny jar of Vegemite inked above his ankle (via Star Magazine). Though the relationship itself didn't last, the particular couple's tattoo they landed on shows just how much Hemsworth values the spread. It also shows how deep his Aussie roots really run. As Vice reports, nine in 10 Australians have a jar in their cupboard at all times, proving that Vegemite truly is a culinary staple Down Under.